In recent years, there has been plenty of debate over the status of loot boxes in video games as a form of gambling. A court in Austria has dealt a major blow in this battle, with a recent hearing determining that loot boxes are a form of gambling and need to be labelled that way.
An Interesting Development
The status of loot boxes as a form of gambling has been going on for some time now. Several countries in Europe have debated the matter. Spain and the Netherlands have both issued regulatory bills around loot boxes, though the latter saw its decision overturned last year. The issue is also expected to be addressed in the release of the UK Gambling Act White Paper, though there is still no official release date for this.
The recent ruling in Austria saw a group of young FIFA players sue Sony after losing hundreds of Euros through loot boxes. The plaintiffs sued Sony and not EA, the publisher of FIFA, because they had purchased the loot boxes through the PlayStation store, which is operated by Sony.
The court ruled in favour of the players, ruling that Sony must pay out €338.26 in damages. The case has not yet been settled, though, as Sony has the option to appeal. This would likely lead to another court date later down the line.
Loot Boxes as Gambling
The German publication GamesWirtschaft reported that the court of Hermago in Austria had classified FIFA's Ultimate Team as a form of illegal gambling. This was because of the fact that players can sell their FIFA cards/players on a secondary market. This implies that there is a financial value to these items. This is further reinforced by the fact players have to pay to purchase the cards initially, and they do not know which cards they will be getting.
The ruling in Austria now means that loot boxes will be treated like any type of gambling activity and will require a license. There is no further information on whether or not the country will issue any further bans or regulations on loot boxes at this time.
FIFA's Ultimate Team has often been at the centre of disputes and is often held up as an example of how loot boxes target children. EA has previously defended loot boxes, labelling them as 'surprise mechanics'. Neither EA nor Sony has commented on the recent ruling in Austria.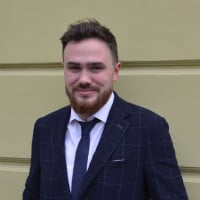 Liam is a skilled writer and journalist, highly regarded for his perceptive examination of the gambling industry. He specializes in online casinos and sports betting, and his work has been published in top-tier publications. Here at GoodLuckMate, Liam covers the latest industry news and has also authored various gambling guides, offering both beginners and experienced players in-depth analyses of games and strategies.