The UK Gaming Commission recently suspended Bet-At-Home's license. But the operator forfeited the license completely and opted to exit the market entirely. Bet-At-Home had a chance to face a regulatory review that would have seen it resume operations.
Users Considered as Bet-At-Home Exits the UK Market
Bet-At-Home announced it would leave the UK market just days after the UK Gaming Commission suspended its license. The operator reached the decision even with an upcoming review process that would have seen its license restored.
But users now say they have not been able to place bets since July 6 yet the license was suspended on July 7. The company expressed its disappointment through a statement stating it decided to forfeit its license and exit the British market.
The 2005 Gambling Act under section 116 gives Bet-At-Home a right to a review after its license was suspended in line with section 118 (2) of the same act. After forfeiting its license, the pending review will be scrapped too, and leaving the market will remain the only option. Bet-At-Home also suspended its GB Affiliate program, showing its seriousness and haste in which it wants to exit the market. The GB Affiliate program is the sole avenue that Bet-At-Home uses to market its products.
Even as the operator leaves the UK market, Bet-At-Home stated that players will have until September 10, 10 pm to withdraw their funds. Any player who wishes to withdraw any funds after the specified date will have an option to reach Bet-At-Home and request their refund through that method. Players will have access to this option until June 30, 2023. New registrations have also been suspended.
Recent Headwinds Faced by Bet-At-Home
The UKGC suspended Bet-At-Home's license after it suspected anti-money laundering and social responsibility failings. And the move to exit the market without exploring its right for a review doesn't work well for it when trying to disprove the alleged failings.
But Bet-At-Home seems to be having a rough year. Earlier in May, the operator made an announcement that saw its Q1 revenue dip to $15 million which represents a 50% drop. This drop was a result of difficult working environments such as the Netherlands and Germany.
The issues in these countries weren't the operator's fault. Rather, they were all in nature. For instance, operators had to apply for licenses under the revised enforcement policies to continue in the market.
Germany's case is also similar, with operators required to adhere to the Fourth State Treaty on Gambling that states a loss limit of €1 in slot games. The revenue drop was due to several non-compliant operators facing regulatory sanctions.
Bet-At-Home also exited the Austrian market. The operator was hoping for a favorable court decision to allow it to operate legally in the country. Casino Austria is the only licensed gaming operator in Austria but then Bet-At-Home decided to exit the market. This resulted in 65 people seeking new jobs.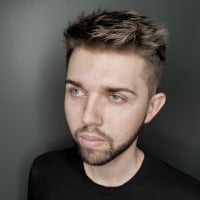 Nerijus Grenda
Updated: 12 Aug 2022
Nerijus is one of our top writers here at GoodLuckMate, and he knows exactly what casino players want to read about. He got started in the iGaming industry as a player, more specif...