Bet365 wants to transform your holidays by offering an exciting promotion where you stand a chance to win €200,000. This is a promotion aimed at rewarding new and eligible players when they play various games on the platform. To understand what this promotion is all about, keep reading but the short of it is that there's €200,000 up for grabs
What is the Winter Wonder Promotion?
The bet365 €200,000 Winter Wonder promotion is a time-sensitive promotion launched by bet365 online casino to reward both new and loyal customers. The promotion started on the 26th of December and will run until 2nd January. During this period, players have a chance of earning tickets to the cash prize draws. There are eight prize draws that will take place within 38 hours of the relevant daily qualifying period ending. During this draw, you can pocket one of the cash prizes.
What Cash Prizes Do You Stand to Win?
As mentioned earlier, there are draws held and during each draw, you have a chance of winning one of the 250 cash prizes available. These cash prizes come to a total of €25,000 per draw as seen below:
Number of Cash PrizesCash Prize Amount
1€5,000
9€500
21€250
41€100
68€50
110€25
Total: 250 PrizesTotal: €25,000
Keep in mind, there are eight prize draws during this promotion with a total of €200,000 for the entire promotion. The maximum prize you can win per draw stands at €5,000.

Qualifying for the €200,000 Winter Wonder Promotion
To qualify for the promotion, you must be a bet365 member but then the promotion is further limited to new and eligible players. The operator doesn't expound further on eligibility but players can find out whether they can participate in the promotion by logging in and selecting the offers section.
To get a shot at one of the prizes, you need to place a minimum stake of €10 on slots offered on the platform. This will earn you a daily ticket and you only need to play once to become eligible for the promotion. Once you've opted in, you will become eligible for future and current draws.
For every €10 spent, you will get a single ticket capped at 100 tickets for a daily qualifying period. Now, the ticket earned during the daily qualifying period will only be eligible for the prize draw associated with that qualifying period. Note that slots are the only games eligible for the prize draw tickets. Click here for more information about slots.
Is the bet365 Winter Wonder Promotion Worth it?
From the looks of it, bet365 is out to hunt for new members based on its terms and conditions for the promotion. Existing players will just have to find out whether they can participate by checking the list of offers available.
Away from that, the Winter Wonder promotion is great with not too many hurdles to get a chance of scooping one of the prizes. GoodLuckMate singles out the fact that you only need to opt-in once to become eligible for the future and current draws as the stand-out aspects. The prizes, on the other hand, are rather average, not anything extraordinary. Unless, of course, if you win €5,000 on your first attempt.
Overall, it's a solid promotion but you want to take advantage quite fast given the limited timeframe. All you have to do is sign up on the casino, deposit funds, and opt-in by playing various slots on the platform.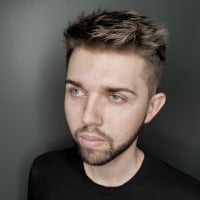 Nerijus Grenda is a prolific contributor to the GoodLuckMate site. With a deep understanding of the online casino industry, gained from his own experience as an avid player, he offers valuable insights on what sets the best casinos apart from the rest. As a writer, Nerijus shares his expertise through expert analysis and thoughtful commentary on various topics related to online gambling, including casino reviews, game guides and industry trends.