Petfre Limited from Gibraltar becomes the latest company to feel the wrath of the United Kingdom Gambling Commission. This is after it was found guilty of several anti-money laundering and responsibility failures. Petfre Limited is the company behind Betfred.com
Failing to Protect Players
One of the failings of Betfred.com as announced by the UKGC is failing to put controls that protect its players against losing money at fast rates. This is in addition to an array of other safety gambling failures. This resulted in a $3.07 million fine.
The UKGC highlighted one case where a customer was permitted to spend about $75,000 in just 10 hours after registering on the casino site. Betfred's subsidiaries were also on the spot for their failure to reach high-risk gamblers on time to interact with them as much as possible.
A case in point is when a customer was contacted after depositing $22,000 and lost half of it. The customer was later contacted but this was four months after the first incident. This time, the customer deposited $345,000 and lost $74,000.
CTF and AML Failures Were Also Recorded
In addition to social responsibility failures, the UKGC also found Betfred guilty of multiple CTF (Counter-Terrorist Financing) and AML (Anti-Money Laundering) failures. The regulator stated that the company ignored the risks that came with specific customers, transactions, geographic locations, services, and products.
It also found that Betfred didn't have the necessary measures and policies to prevent fraud. They include insufficient player data and inadequate thresholds. Betfred's subsidiaries were again in the spotlight for failing to implement these policies.
While the UKGC issued the brands with guidelines to follow, they failed to follow the regulator's guidance. These guidelines touched on money laundering and as a result, the company failed to identify and respond to risks associated with them in good time.
Finally, the regulator criticized the operator for insufficient employee training. It also identified the operator's failure to keenly analyze transactions to ensure customers are aware of them. The regulator also identified that the operator failed to perform adequate funds checks.
UKGC's Continued Push for Compliance
Betfred will receive official communication from the operator warning it of its various failures. Afterward, the operator will have to pay the prescribed fine imposed by the regulator. The director of enforcement and intelligence at UKGC stated that Betfred's case shows the regulator's willingness to ensure industry players comply with all the rules and regulations.
Leanne Oxley further stated that the commission will continue to ensure operators make more improvements. And if they don't, sanctions are bound to follow. Betway, the most recent operator found itself on the wrong side of the UKGC after promoting gambling to young audiences. The operator was fined $464,000.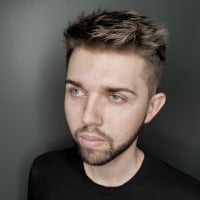 Nerijus Grenda is a prolific contributor to the GoodLuckMate site. With a deep understanding of the online casino industry, gained from his own experience as an avid player, he offers valuable insights on what sets the best casinos apart from the rest. As a writer, Nerijus shares his expertise through expert analysis and thoughtful commentary on various topics related to online gambling, including casino reviews, game guides and industry trends.