New rules for sports betting in Brazil have been laid out by the country's Secretariat of Evaluation, Planning, Energy and Lottery (SECAP). These rules will require operators to get a license which will cost BRL22.2m, which is roughly €4.2m.
License Application & Regulations in Place
It has been confirmed that the Ministry of Economy will be regulating the sports betting industry within the country. It is set to set a deadline for all current operators in the country to get in line with the new rules. While there is no date set for this deadline yet, it is presumed the Ministry will want to bring the rules into effect within the next six months.
There are set to be no limits on how many licenses are being made available. It was also made clear that operators set up abroad must have a subsidiary in Brazil. They will also need to prove they have sufficient capital to continue to operate. A company's financial capacity will be decided by the relationship between its share capital and the number of bets staked.
Licensing Criteria
The license will allow operators to provide markets for both sports and esports. One clear exception is if the competition is specifically focused on minors.
Like many other licenses, to obtain one in Brazil, operators will need to be promoting responsible gambling to their customers. It will also be required to provide resources that players can use if they feel as though they need help with their gambling.
This responsible gambling theme is also promoted through the marketing rules laid out. Operators are not allowed to promote gambling as the answer to players' financial or personal problems. Suggesting that players can benefit from skilled betting is also prohibited.
The Next Steps
The bill was passed by Brazilian president, Jair Bolsonaro on May 10th. Following this, it will take 90 days for it to come into effect. The process has been ongoing, with the proposal for the bill initially taking place in 2018. Regulators were then given two years to get rules in place, but the ability to extend until the end of 2022 was triggered.
The ministry will use a sandbox regulatory regime before the official launch of the full licensing rules. This will allow selected operators the chance to get started before others test out the regime and its regulations. More details of the system are expected to be released in the coming months.
Further information is also set to be released regarding taxation. A 3% tax on stakes was originally proposed but this was changed to a revenue-based system. There is a lot of change ahead in Brazil for gamblers, with a vote passing earlier in 2022 to legalize casinos, horse racing, and several other popular gambling methods there.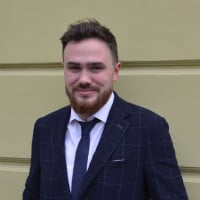 Liam is a skilled writer and journalist, highly regarded for his perceptive examination of the gambling industry. He specializes in online casinos and sports betting, and his work has been published in top-tier publications. Here at GoodLuckMate, Liam covers the latest industry news and has also authored various gambling guides, offering both beginners and experienced players in-depth analyses of games and strategies.