The Chamber of Deputies in Brazil announced the approval of regulatory changes that will change how gaming entities pay their taxes. According to the new system, gaming entities will pay taxes based on revenue instead of turnover as was the case previously.
Brazil Approves a New Taxation Model Already in Use in Europe
The new taxation model adopted by the country after its approval by the Chamber of Deputies will see gaming operators pay their taxes based on collected revenue instead of the existing turnover tax. This taxation model is already in use in Europe and stakeholders believe that it will offer stable public premiums and revenue flows. Moreover, it's set to attract punters to use services offered by local operators.
In this new taxation model, the tax base will be deducted after the taxes and winnings on the winnings are released, and also after paying social security. The model will see lottery operators get the biggest chunk of the income from the taxes at 95%. The FNSP (National Public Security Fund) will receive 2.55% while sports clubs will get 1.63%. Finally, top-performing schools in academics are set to get 0.82%.
Previous Turnover Taxation Model Turned Down
Before the new tax regime, the Brazilian government had reverted to a 3% turnover tax that was sharply opposed by operators. This was after the bill was signed into law in December 2018. Furthermore, operators were required to foot a R$3m fee to get their hands on a license valid for nine years. That's not all!
Operators had to pay monthly fees that varied for land-based and online operators. Retail operators faced a monthly fee of R$20,000. Online operators, on the other hand, had to pay R$30,000. However, operators on both ends of the divide enjoy a R$5,000 discount to pay R$45,000.

Model Comes into Force as the Country Legalizes Sports Wagering
The taxation model comes as Brazil prepares to launch legal fixed-odds sports wagering. However, the process may have to take a back seat after it was marred with several delays occasioned by changes in the proposed regulation to approve a concession model rather than licensing.
As it prepares to launch sports wagering, the (BNDES) Banco Nacional de Desenvolvimento Econômico e Social has received 38 responses. This was after it requested potential vendors to submit their proposals.
Jair Bolsonaro, the Brazilian President, had already added sports wagering to Brazil's agenda in August 2020. This was after he signed a decree that added sports betting to the national privatization program and the Investment Partnership Program portfolio. The president also appointed new managers to handle the sportsbook licensing process.
The move to legalize sports wagering comes after stakeholders acknowledged lost revenue due to black site gambling. Evaluation, Planning, Energy, and Lottery Secretariat, Waldir Marques referred to industry press that put the lost revenue at between BRL2bn and BRL8bn. According to the Secretariat, legalizing sports betting will allow punters to bet on regulated platforms. Consequently, this will guarantee their security as well as provide jobs and income.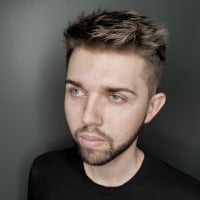 Nerijus Grenda is a prolific contributor to the GoodLuckMate site. With a deep understanding of the online casino industry, gained from his own experience as an avid player, he offers valuable insights on what sets the best casinos apart from the rest. As a writer, Nerijus shares his expertise through expert analysis and thoughtful commentary on various topics related to online gambling, including casino reviews, game guides and industry trends.