Online game content and casino floor technology provider, International Game Technology (IGT), has inked a deal with Global Payments that will see customers continue enjoying the use of cashless payments. The deal with IGT allows Global Payments Gaming Solutions to continue providing Automated Clearing House (ACH) bank funds transfers via IGT's IGTPay™ payment gateway. The agreement is set to last at least five years. In addition to enhancing transparency and comfort, cashless payments allow customers to perform transactions without touching money. The emphasis on digital payments has never been greater, with the Covid-19 proving to be a highly contagious virus. As a result, reducing contact not only with people but also with hard cash is not an option but a necessity.
With Global Payments' VIP Preferred® service through IGTPay, a player can register and transfer funds between their casino and bank account without handling hard cash. Several options are available to perform these transactions, including online and via mobile.
Reactions from Both Companies
Speaking after extending the partnership, Global Payments President, Christopher Justice said over 3.5 million punters use Global Payments' Preferred® service for "simple, secure, and responsible play." He further added that the partnership with IGT will allow the developer to access its VIP Preferred network to offer players a "seamless and frictionless" way to fund their gaming accounts using their bank accounts.
On the other hand, IGT Vice President, VLT, Systems and Payments Products, Ryan Reddy explained that players are likely to adopt cashless payments when the process involved is convenient and simple. He also added that having secure and direct access to bank accounts is enough incentive to entice players into using digital payment.
On the partnership with Global Payments, Reddy said IGT was proud to offer Global Payments' services to its customers through the integration with IGTPay gateway, especially now that cashless payment uptake is on the rise in the gaming industry.

Global Payments and IGT Go Way Back
The partnership between Global Payments and IGT goes as far back as 2016 with the former offering digital funds transfer for IGT's iLottery products. In 2018, the partnership grew after Global Payments integrated its services with IGT's proprietary IGTPay online payment gateway. But this was initially for the digital PlayLottery products. However, the deal later accommodated various IGT digital products.
Today, the service is available for Land-based cashless gaming via the IGT turnkey Resort Wallet™ which is also part of the bigger IGT ADVANTAGE® casino management system.
The cashless wallet received the green light from Nevada's regulatory body. However, IGT is not the only company offering cashless solutions not only in Las Vegas but beyond. Sightline, Aristocrat, and Boyd collaborated to offer casino cashless payments earlier this year.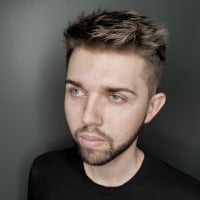 Nerijus Grenda is a prolific contributor to the GoodLuckMate site. With a deep understanding of the online casino industry, gained from his own experience as an avid player, he offers valuable insights on what sets the best casinos apart from the rest. As a writer, Nerijus shares his expertise through expert analysis and thoughtful commentary on various topics related to online gambling, including casino reviews, game guides and industry trends.