Pro poker player, Chris Moneymaker, will file a lawsuit against PayPal for seizing his account that contains $12,000. Moneymaker says he earned the money after a stint in the 2021 NFL fantasy league. PayPal froze the player's funds for months only to receive a message from the payment processor that it would confiscate the funds permanently.
Poker Player to Sue PayPal for "Straight-up Theft"
Chris Moneymaker, the star poker player, announced that he will sue PayPal. This is after the Payment processor confiscated $12,000 in his account. According to Moneymaker, the confiscated funds were from a fantasy football league. The star poker player is contesting the company's anti-gambling stance and is urging other players to support his legal battle. Moneymaker is yet to file the lawsuit.
However, he has already sought the services of Eric Benzamochan, an attorney of the Bensamocahn Law Firm. Benzamochan is famous for representing Todd Witteles in a defamation lawsuit filed by Mike Postle who was demanding $330 million in damages. Benzamochan won the lawsuit and for which he banked $27,000 for his services.
In a press release by the Bensamocahn Law Firm, Moneymaker detailed how PayPal first froze his account for 180 days. Afterward, Moneymaker said that PayPal sent him a notification saying that the $12,000 in his account will be permanently confiscated as a result of breaching the company's anti-gambling policies.

MoneyMaker Among Other Gamblers Facing PayPal's Wrath
Moneymaker isn't the only gambler to have come face to face with PayPal's anti-gambling policies. Many other gamblers have received ban notifications from the payment processor for gambling-related issues. Nevertheless, they escaped the ultimate fund's confiscation by retrieving their funds.
According to the FinCEN (Financial Crimes Reporting Network), aggregate or singular transactions that exceed $10,000 are subject to investigation. Chances are other gamblers didn't exceed this amount, hence the narrow escape. But that's not the case for Moneymaker who went over this limit and triggered the FinCEN reporting requirement. However, the service that reports the transaction doesn't have any right to confiscate the funds in question as is the case with Moneymaker.
PayPal's Tough Anti-Gambling Policies
Before the UIGEA (Unlawful Internet Gambling Enforcement Act) was passed in 2006, PayPal was a preferred payment channel for gamblers. But that has since changed, with the payment processor taking a tough stand on gambling. In fact, PayPal has even declined to process payments for legal online gambling in states such as New Jersey, Nevada, and Delaware.
However, the company opted to partner with individual gambling providers. The partnership with the World Series of Poker in 2015 is a perfect example. Nevertheless, PayPal's policies still prohibit various forms of gambling.
Moneymaker is contesting the confiscation of his $12,000 and not the policies or rights the company reserves to ban his account. According to the poker star, PayPal's rules don't mention confiscation. MoneyMaker may have passed on the matter to his lawyers but he termed PayPal's move as bullying and outright theft.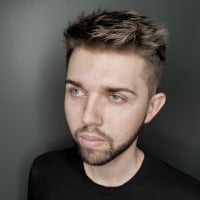 Nerijus Grenda is a prolific contributor to the GoodLuckMate site. With a deep understanding of the online casino industry, gained from his own experience as an avid player, he offers valuable insights on what sets the best casinos apart from the rest. As a writer, Nerijus shares his expertise through expert analysis and thoughtful commentary on various topics related to online gambling, including casino reviews, game guides and industry trends.