For years, those interested in gambling in the United States have been severely hampered by where and how they can place their bets. Nevada, and largely Las Vegas, stood as the beacon of betting as states from across the country dismissed any prospect of wide-spread betting in the nation. However, as time has passed and attitudes towards gambling have progressed, different states have looked at options to legalize the practice. Now, with the introduction of the PASPA in 2018, many states pushed forward with their plan to legalize betting. This was not the case for all states though as some got left behind in the rush, prioritizing other matters, and now these last remaining states look to play catch up by placing sports betting law changes at the top of the agenda. One such state is Nebraska.
Nebraska Casino and Sports Betting
Natives to Nebraska may soon be able to legally place sports bets or visit casinos as LB 560 and LB 561 merged on March 1st and progressed from the General Affairs Committee onto full legislature, where it will be looked over in intricate details by the powers that be. The vote saw a 5-1 victory in favor of legalization which validated the state residents' decision in the November referendum which supported legalizing regulation in gambling.
This initial draft that was processed would allow for casino gambling to be legal at licensed racetracks with the proceeds being utilized on property tax relief. At this stage, the bill made no reference or comment on sports betting as a whole, which is one of the most popular methods for bettors across the United States, although this does not mean it will not be incorporated in the future.
Senator Tom Briese certainly shared this point of view, the man who sponsored both LB 560 and 5LB 561, who stated that "games of chance" would be relevant to both casinos and sports betting. The former 49ers and Redskin's quarterback turned Nebraska politician also indicated that the bill would not just cover casino betting, but naturally would allow for the legalization of sports betting.

Nebraskan Betting Laws
In fact, despite it not being in the original documentation, nearly all those who commented on the bill took it to mean that it is also a huge step forward for sports betting. Senator Justine Wayne backed his colleague stating that sports betting will find its way to Nebraska. We say "nearly all" for a reason though as Senator John Lowe was not quite so impressed. He felt that merging two bills together to provide an encompassing-legalization was not the way forward and that instead more specificity for each component should be pushed for.
If, as expected, sports betting makes its way into Nebraskan law, it will no doubt be highly regulated with plenty of restrictions. For example, there will not be the opportunity for mobile or online betting like there is in other areas of the country. Instead, specific areas are made available for bettors to visit. There would also be strict laws on what could and couldn't be bet on, for example, underage college and university sports betting would be out of the question, and so would be betting via a credit card.
The Future for Sports Betting in Nebraska
Quite understandably, Nebraska wants to protect its citizens from gambling addiction but also keep up with the rest of the country and use the additional economic benefits to improve the state's infrastructure. Should the bills be passed, Nebraska will need to create a professional regulatory body to oversee all licensing and governance. Although the bill will not provide blanket legalization of all betting, the future for betting in Nebraska does look promising.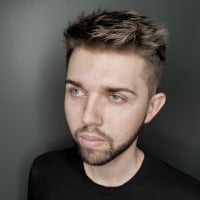 Nerijus Grenda is a prolific contributor to the GoodLuckMate site. With a deep understanding of the online casino industry, gained from his own experience as an avid player, he offers valuable insights on what sets the best casinos apart from the rest. As a writer, Nerijus shares his expertise through expert analysis and thoughtful commentary on various topics related to online gambling, including casino reviews, game guides and industry trends.