The High Court of Wales and England is set to start hearing the case against Football Index. The hearing set for May 19 and May 21 will be to determine the funds' allocation from the players' protection account by Football Index.
Football Index Administrators to Set a Date When Players Will Get their Money
Administrators of Football Index are trying to agree on a cut-off date that will allow them to know when the platform's customers will be refunded. According to reports, the first date stands at March 11, which was when the site was suspended. The other date is March 26, which was when BetIndex (the operator) officially entered administration. A much-extended date is also in the works.
It's crucial to settle on a cut-off date since this is what will determine the amount of money the operator owes its customers, and which customers these are. Remember, the platform worked similarly to a stock exchange. Therefore, active bets to this point qualify for dividends on top of their initial investment.
As of now, the player protection account holds over £4.5m. However, £3.2m of this amount goes to players whose funds are held in their accounts. That means the company will be out of funds should all stakeholders fail to come up with a cut-off date for dividends. Consequently, Football Index will have to dig deeper to cover a £550K weekly bill. Estimates put 22 April as when the company will enter default.

H&J Director Services 1 Limited Appointed to Represent Entities Calling for an Extended Date
The administrators are set to battle it out for either March 11 or March 26. However, entities seeking an extended date have H&J Director Services 1 Limited in their corner. Of course, these are customers looking to hit the jackpot with increased dividends.
Football Index found itself at the High Court steps of the High Court at the start of this month after BetIndex initiated steps to refund its customers. The company entered administration earlier in March. This was soon after the UK Gambling Commission and the Jersey Gambling Commission suspended its license. Moreover, the company was forced to withdraw shirt sponsorships it had with Nottingham Forest and Queens Park Rangers (QPR).
The chain of events comes as the UK Gambling Commission continues to come under fire for refusing to revoke the company's license earlier on. According to the Guardian, the regulator received a warning regarding the structure of the dividend payouts that was likened to a Ponzi scheme.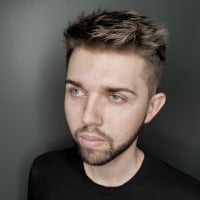 Nerijus Grenda is a prolific contributor to the GoodLuckMate site. With a deep understanding of the online casino industry, gained from his own experience as an avid player, he offers valuable insights on what sets the best casinos apart from the rest. As a writer, Nerijus shares his expertise through expert analysis and thoughtful commentary on various topics related to online gambling, including casino reviews, game guides and industry trends.