A group of gamers recently had a crazy time playing Evolution's title of the same name! The wheel-based live casino blockbuster, Crazy Time, was a lucky game for a group of players who won €21 million in total! Congratulations to them, we say, and we're keeping our fingers crossed such a historical win happens again soon! This win is one of the biggest payouts in the history of both online and land-based casinos. So, let's break down what happened…
Pachinko Game for Massive Wins
Before we talk about how this gigantic payout was triggered, allow us to give you some basics about the game. Crazy Time is a wheel-based game. A special host, usually dressed as a ringmaster, is the man in charge of leading you through the game. Crazy Time is quite complex as it contains many bonus games that can help you increase your winnings. Pachinko is one such game and the one that made balances of this lucky group reach sky-high levels.
Back to the game round in question! The host first triggered a Pachinko bonus game with a 7x multiplier. This popular Japanese game immediately got pretty intense, as the puck landed on two doubles in a row. What a way to start a round!
However, the third time the host released the puck, things got even more exciting. Watching back, you could cut the air with a knife and feel how electrifying the overall atmosphere was for the players. The puck was moving in all directions before it landed on the spectacular 5,600x multiplier. Within seconds, the game chat was burning with celebratory messages! The gamers who put their money into the game have won €21 million in total! Hey, even if they had played a smaller bet, this is such a huge multiplier, it can't be ignored.

What is Pachinko?
Relatively unpopular in the West, pachinko is a gaming genre that is incredibly in-demand in its land of origin – Japan. The best way to describe it would be to say it is like a gambling pinball machine. This particular gaming genre started as an arcade game, only to become a Japanese response to slot machines. And there is a good reason why they got so popular in the first place.
Even in this day and age, gambling in Japan is pretty much illegal. However, there is a legal loophole. First, pachinkos require a certain level of skill, unlike slot machines, so they are not entirely based on chance. Second, gaming parlors never give money payouts. Winners are rewarded with a special token or a special prize (such as a giant teddy bear). Tokens and prizes are then exchanged for money payouts on special kiosks located outside gaming parlors, often operated by the same company. What an unorthodox approach to gaming!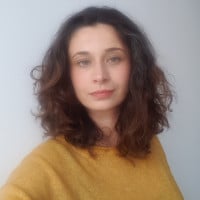 Borina Kopcic Pandur is a skilled and imaginative writer with years of experience in the gambling industry. As a writer for GoodLuckMate, she specializes in crafting detailed and engaging casino reviews that offer a fresh perspective on online gambling. With her unique writing style and profound industry knowledge, she provides readers with expert evaluations and insightful perspectives.