There is nothing more thrilling than winning a huge jackpot! After all, such amounts can be literally life-changing. At the same time, there is nothing worse than when an operator doesn't want to pay all the winnings. However, not all players sit at home and cry to their cats. Andrew Green, a single dad of two from Lincolnshire, decided to take Betfred to court - and won! According to the High Court ruling, Green won the £1.7m fair and square, and not because of a technical error, as Betfred claimed.

An Error Worth £1.7 Million
Back in January 2018, Green was playing Frankie Dettori Magic Seven Blackjack on his phone. Suddenly he triggered a £1.7 million jackpot. The High Court Judge, Mrs. Justice Foster, explained in her verdict that Betfred immediately recognized Green as a jackpot winner. However, a few days later Betfred's director informed him the win was not valid. Apparently, it was a software glitch.
Now, Green proved to be one tough cookie. He had already spent £2,500 in celebration of his big win and didn't take "no" for an answer. First, he refused the £60,000 the operator offered as a token of goodwill, hoping Green would settle. The hero of our story had another plan. In April 2019, he took things to court, asking for £2 million from Betfred and its parent company, Petfre.
Betfred's lawyer tried to defend its client by claiming T&C are pretty clear about glitches. He also reminded the judge that every customer has to read and consent to the rules, including the one about voiding winnings and machine malfunctions. According to his statement, the Frankie Dettori Magic Seven Blackjack made a technical error.
Green's lawyer wasn't convinced about the fairness of the operator's approach. He argued that the mentioned stipulation was hidden on page 13 of a long and repetitive document that was hard to understand. Judge Foster agreed, and explained that such T&C can't be considered "transparent and fair"; therefore Betfred is "not entitled to rely upon them".
What Happens Next?
This story ended up being a fairytale after all. Mr. Green finally got his hands on the £1.7 million jackpot. Betfred issued an official statement saying the game was provided by a third-party company, and that they were advised to withhold the payment because of a reported software bug. The company apologized to Green and said it will not appeal the decision.
As for Green, he gave an interview to The Sun and said he is relieved and happy everything is done. He also stated that the win is not only his but a win for every player. Green reminded players that they shouldn't allow others to bully them, as justice is on their side. "They can't treat people like this", he said.
Betfred is one of the biggest gambling operators in the UK. Founded in 1967, this company reported a £10 billion revenue in 2018-2019. It sponsors many athletes and competitions, including horse racing, rugby, snooker, and even football. Unfortunately, it has also paid more than a few fines for not implementing all the necessary policies.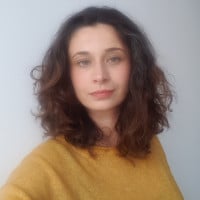 Borina Kopcic Pandur is a skilled and imaginative writer with years of experience in the gambling industry. As a writer for GoodLuckMate, she specializes in crafting detailed and engaging casino reviews that offer a fresh perspective on online gambling. With her unique writing style and profound industry knowledge, she provides readers with expert evaluations and insightful perspectives.