Gamers might still be sipping cocktails by the poolside, but MGA has been one busy bee. Despite the vacation season, Maltese authorities managed to cancel the license issued to CZ Trading. The decision became effective as of 17 June but was made public on 10 August. According to the official statement, the main reason for this move was - finances! CZ Trading failed to comply with some of the stipulations regarding its financial obligations. Money sure does make the world go around!
Breach of Gaming Compliance and Enforcement Regulations
Malta Gaming Authority didn't provide any specific details on the case. It merely explained the company didn't manage to fulfill all obligations, as instructed per stipulation 10 of the Gaming Compliance and Enforcement Regulations. We could analyze this specific rule all day long, but the case is in fact crystal clear. CZ Trading simply didn't fulfill its financial commitments to the regulator. The authorized person simply failed to pay in a timely manner. Therefore, it can no longer be authorized to provide gaming services. But what does that mean for players who just want to enjoy their games?
Well, CZ Trading's brand Dr Vegas Casino can no longer provide gaming services. Furthermore, they are not allowed to accept new customers. Also, the company mustn't process deposits made by new players. Well, at least not under the MGA license. There is still a possibility of it continuing with operations without a license. Let's not forget there is a chance the firm will gain a license in some other jurisdiction. Existing gamers will see their money being refunded. CZ Trading also has to pay the entire debt that caused this catastrophic scenario.
What is comforting is that the company didn't show any unprofessional or unethical practices that might put its customers in danger. Still, failing to pay for basic expenses is usually not a good sign.

Is MGA Getting Back On Track?
The Maltese watchdog has experienced significant turmoil recently. Some international conventions might affect the prestige and power this popular license holds. For this reason, local lawmakers have announced some clean-up and a more serious approach, so let's hope everything works out for the best. CZ Trading has not been the only company affected by MGA's newfound enthusiasm. In June 2021, it revoked the license issued to Magic Service Limited.
Just like in the CZ Trading case, the main reasons were fees and costs attached to them - Magic Service Limited didn't pay its annual license fee. As a result, the company had to inform all existing customers about losing its license. It is possible for the company to renew its license, however the renewal fee in outstanding conditions would set it back €71,035.54.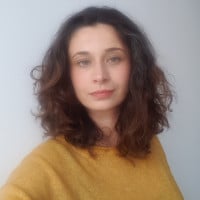 Borina Kopcic Pandur is a skilled and imaginative writer with years of experience in the gambling industry. As a writer for GoodLuckMate, she specializes in crafting detailed and engaging casino reviews that offer a fresh perspective on online gambling. With her unique writing style and profound industry knowledge, she provides readers with expert evaluations and insightful perspectives.