Among the many industries that suffered losses during the Covid-19 pandemic were the Danish land-based casinos and gambling venues. After spending months closed for visitors, the Danish Government has given them the green light to reopen. The date set for the reopening of the Danish brick-and-mortar gambling facilities is 21 May. It comes as one of several decisions to ease the strict measures and restrictions imposed to prevent the spread of the coronavirus. This new date comes after the previous one – 5 April – was delayed as the Government decided to wait for the number of active cases to decrease.
Closed Ever Since December
Land-based casinos in Denmark haven't been working ever since December 2020. This decision was confirmed by the Danish Gaming Authority (Spillemyndigheden) after the Government passed it as one of the Covid-19 measures. Besides the closure of casinos, the country also imposed closures on gambling halls and restaurants. Initially, the measure was supposed to stay in effect until 2 January 2021.
However, as the number of new cases rose, the Government decided to set 5 April as a new reopening date. This date was also postponed because the Health and Medicines Authority decided that gaming halls and casinos should remain closed.
It seems that the third time was the charm for the Danish land-based casinos and venues. Starting from 21 May, they will get the chance to open their door for visitors and get back to their operations. This decision is a result of a political agreement, as reported by the Danish Gambling Authority. More information to consumers and operators was provided in a four-page document published on the regulator's website.

Denmark Follows UK's Steps
It seems that Denmark is following the steps of the UK, where land-based gambling venues and bingo halls reopened on 17 May. The date marked the British Government's move toward the next phase of easing the Covid-19 measures.
Casinos in England, Scotland, and Wales were closed back in January as part of a third national lockdown. Similar to the situation in Denmark, casino closures were accompanied by closures of cinemas, museums, and sports stadiums.
However, as Brits have been getting vaccines, all three governments decided to proceed with returning life to normal. So, on 17 May, casinos opened their doors with some restrictions in place. For example, visitors and employees will have to wear masks. Also, there are capacity limits as well as distancing guidelines every venue must respect. Moreover, Scottish casinos will close at 10:30 PM, while alcohol has been banned from their menus for the time being.
Gambling Spending in Denmark Dropped in Q1 of 2021
Denmark's gambling and betting industry has suffered from all the lockdowns, latest reports show. Namely, the total GGR for Q1 in 2021 was 1.30 billion DKK or about 0.17 billion EUR. This figure reveals a year-to-year drop of 15.3%.
While land-based casino GGR decreased by an expected 100%, the online casino GGR increased by 28.7%. In Q1 of 2021, this sector reached 717 million DDK or 96.42 million EUR. Betting dropped by 7.5% year-over-year to 588 million DKK (79.08 million EUR). Gaming machines had a similar fate as brick-and-mortar venues and noted a drop of 99.9%.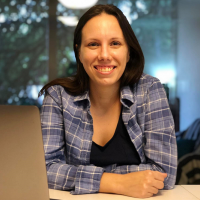 Milena is second-to-none when it comes to researching, reviewing, and recommending top online casinos. She stops at nothing when it comes to getting all of the facts and figures straight in each of her expert reviews. Plus, having worked as a writer within the iGaming industry since 2014, Milena has seen it all and is familiar with every aspect of online casinos.