Just one month after its license was renewed for five years, LeoVegas was scolded by the Danish Gaming Authority (also known as Spillemyndigheden). Even though no official warning or fines were issued, the Danish Gaming Authority wasn't too happy with the findings of its surveillance. During the inspection of 20 big players who placed their bets between 2017 and 2019, the licensing authority found some flaws in LeoVegas' system. The online gaming giant had apparently failed to check the source of customers' funds. Yikes!
Big Deposits, No Background Checks
Spillemyndigheden decided not to issue any fines, restrictions, or official warnings this time around. However, it did have a special meeting with the company's representatives and warned them about their mistakes and future repercussions. The authority described the entire case as "breaches of diligence procedures". According to the Danish regulatory body, high roller gamers deposited between €161,000 (DKK 1.2 million) and €224,000 (DKK 1.67 million). But LeoVegas never managed to properly check where all that money came from.
The Danish gambling regulator said the casino had failed to notify the Money Laundering Secretariat on time on four occasions. On top of that, the iGaming giant did so with a significant delay – after some 10 to 22 months. The licensing authority noted that action was taken only after it announced there will be some reviews of high roller accounts. So, if you are wondering how LeoVegas got away with just a simple talk, here's the catch! The company implemented new and faster procedures in 2020. They are supposed to help detect such failures more easily.
Spillemyndigheden issued an official statement, saying it was necessary to have a conversation with the company. This official body firmly believes that money laundering can easily be prevented. Even so, failure to comply with the Anti-Money Laundering Act is usually connected with other types of illegal activities that require immediate prosecution.

Danish Gambling Market
The Danish gambling market, like most others, has been hit hard by the Covid pandemic. Still, Spillemyndigheden reports that the regulated market is slowly getting back on its feet. According to the latest numbers, land-based establishments have taken their highest revenues since March 2018. The total land-based profit for retail shops and parlors was DKK 35 million for September.
The total gaming revenue reported in September was around €76 million (DKK 565 million). Compared to the previous year, the Danish gaming scene has measured a rise of 19.5%. It looks as if Danish gamers can't resist bookies either. Sports betting saw a year-on-year rise of more than 26%.
Slot machines revenue is also coming back to the pre-COVID numbers, but not as fast as in other gaming sectors. This might be due to some advertising restrictions imposed on slot machines. Regulated operators are not allowed to promote winnings higher than €80.7 (DKK 600). Yet, Spillemyndigheden reports that many slot machines continue to advertise much higher winnings.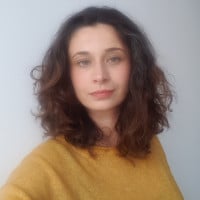 Borina Kopcic Pandur is a skilled and imaginative writer with years of experience in the gambling industry. As a writer for GoodLuckMate, she specializes in crafting detailed and engaging casino reviews that offer a fresh perspective on online gambling. With her unique writing style and profound industry knowledge, she provides readers with expert evaluations and insightful perspectives.