The Danish gambling market has hit the headlines once again! According to the Danish Gambling Authority, gaming companies have noted a 20% increase in Q1. The impressive statistics get even more stunning if we crunch the numbers. Namely, the industry experienced a year-on-year rise of DDK$226m (US$31.8m). The stats were calculated based on sports betting, online casinos, online slots, and land-based venues. The total revenue in Q1 was DDK$1.5bn. Way to go, Denmark!
Putting Things Into Perspective
Although the numbers sound truly impressive, and there is no denying that the popularity of gaming is rising in Denmark, it is necessary to give the stats some perspective. In the homeland of Hamlet, 2021 was a tough year for the gambling industry. During Q1 2021, most gambling establishments were closed for business due to Covid restrictions. The rule applied to all land-based casinos and arcades with slot machines and other forms of entertainment.
In Q1 2022, there was also a lockdown, but only in January. The two remaining months saw the usual business hours and no restrictions. From that perspective, the 20% increase is not necessarily as astounding.
Sports Betting and Online Gaming
–
Is There Room for Growth?
The Authority also noted two significant let-downs. Sports betting and online gaming noted smaller revenue than in the year prior. GGR for sports betting decreased by DDK$22m, or 3.7% for sports wagering. Meanwhile, online casino gambling experienced a DDK$18m fall from grace, or 2.5%.
It seems that Danish players simply decided to pay a few more visits to their local establishments. Interesting how one of the most tech-savvy countries in the world still hasn't switched to online gaming.
Gambling in Denmark in 2021
2021 was a bit easier on the gaming industry than 2020, but still a far cry from pre-pandemic years. To be precise, the Danish gambling market had a revenue of almost 10 billion DDK or DDK$9.6bn.
The most popular form of gambling entertainment was the lottery. It held the majority of the market and contributed DDK$3.4bn to the total revenue. The second place went to online casino sites, which held 29% of the market. Sports betting settled in third place with 25%. Slot machines were in charge of 8% of the market, and total revenue of DDK$782 million.
The small sector was land-based casino houses. They held 2% of the market and generated DDK$220m revenue.
Spillemyndigheden, the gaming authority in Denmark, has been quite busy recently. It gave five reprimands to Casino Copenhagen for breaching AML policies. The authority also published a "StopSpillet" campaign with three videos to help the prevention of compulsive gambling.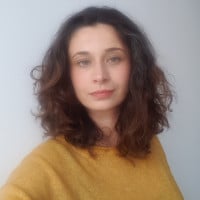 Borina Kopcic Pandur is a skilled and imaginative writer with years of experience in the gambling industry. As a writer for GoodLuckMate, she specializes in crafting detailed and engaging casino reviews that offer a fresh perspective on online gambling. With her unique writing style and profound industry knowledge, she provides readers with expert evaluations and insightful perspectives.