Swedish online gamblers may see the COVID-19 deposit cap of SEK5,000 a week extend until 14 November. The Swedish government gave this proposition as a measure to protect problem gamblers. It was first introduced in July 2020 alongside some other similar restrictions and limitations. This won't be the first time for the government to extend the deposit cap. Namely, the measures were supposed to last until the end of 2020. However, they were extended until June 2021, and they will likely stay in effect until November.
COVID-19 Spread Puts Vulnerable Customers Into Danger
Ardalan Shekarabi, Sweden's Minister of Social Insurance, commented on the proposition to extend the deposit cap. He pointed out that COVID-19 was still spreading throughout the country. According to him, this situation was putting vulnerable customers in danger of overspending on the Swedish iGaming market. One of the ways to protect those customers and reduce the risks was by extending the current restrictions.
If the Swedish government's proposition passes, casinos will limit total weekly deposits from a single user to SEK5,000. This amount equals about €459, $495, and £401. With such a weekly payment restriction, Swedish players won't be able to spend more than SEK20,000 a month.
Besides the deposit cap, Sweden also introduced a bonus cap of SEK100. This restriction limited the bonus amount Swedish operators can give to players to no more than SEK100. This limitation applied to both online casino sites and gaming machines. Players were also required to limit their playing times both online and offline.

Industry Experts Still Against the Restrictions
These measures were met with opposition from the industry experts in Sweden. The Branschföreningen för Onlinespel (BOS), the Swedish iGaming association, claimed that customers would keep playing at unregulated sites. In 2020, about 85% of online gambling in Sweden happened on regulated operators. This percentage represented a drop compared to the State Treasury report released in 2019.
Gustaf Hoffstedt, the Secretary General of the BOS, accused the government of being unaware of the leakage from the regulated market. He went on to claim that every 4th iGaming krona was spent at unregulated casino operators. According to Hoffstedt, extending the disapproved restrictions meant increasing the leakage to unlicensed iGaming markets.
Aside from the financial consequences, the extended caps put vulnerable players at risk, Hoffstedt said. Rather than keeping them at Swedish casinos that offer self-restriction tools, the limitations were pushing them towards unregulated sites. This was putting them in danger as they lacked the necessary protection, Hoffstedt claimed.
Hofftedt and the BOS have been publicly criticizing the proposed measures since the government first announced them. For Swedish players, they highlighted, playing in English and using other currencies wasn't something that prevented them from gambling elsewhere.
Spelinspektionen Issues Penalties for Targeting Swedish Consumers
While industry experts complain about the leakage to unregulated websites, Spelinspektionen is issuing fines. Namely, the Swedish gambling regulator issued a cease-and-desist order to Reinvent. The Curacao-licensed operator stands behind Bongo and Betmaster and was, supposedly, targeting Swedish players.
Spelinspektionen discovered that both online casinos marketed their services to Swedish users by offering their platforms in Swedish. Moreover, Bongo Casino went a step further by providing bonuses and payments in Swedish Kronor. Finally, Swedish customers could freely register and gamble for real money there even though they didn't have a Swedish iGaming license.
Reinvent became the 19th iGaming operator penalized by the Swedish regulator Spelinspektionen.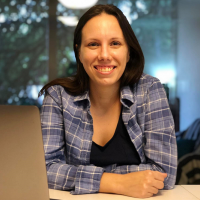 Milena is second-to-none when it comes to researching, reviewing, and recommending top online casinos. She stops at nothing when it comes to getting all of the facts and figures straight in each of her expert reviews. Plus, having worked as a writer within the iGaming industry since 2014, Milena has seen it all and is familiar with every aspect of online casinos.