A new bill currently being drafted in Italy has come under scrutiny by the European Gaming and Betting Association (EGBA). Agenzia Delle Dogane e Dei Monopoli (ADM) is the Italian gambling authority, which has been contacted directly by the EGBA regarding this bill. The proposed law will see a reduction in issued licenses, as well as a large increase in licensing fees. It is suspected this will encourage more sites to operate illegitimately and thereby cause great increases in illegal gambling. The ADM has been requested by the EGBA to alert the European Commission of this bill to ensure it follows in accordance with EU law. The dispute will most likely be with regard to consumer protection standards. If the drafted bill manages to get through delegations unscathed, it is said that these limits would be put into place by 2023.
Online Gambling In Italy
The Italian Gambling Authority (ADM) was first set up in 1999. Its responsibilities include virtually all aspects of gambling within the country. This accounts for both overseas and local casino operations. Sports betting, bingo, and poker are also covered by the agency. Currently, there is a maximum limit of 120 operators permitted to provide their services for residents of Italy. The newly drafted bill would however see a change to this.

The decrease in licensed operators and the increase in fees are both drastic. The cut in active operators will be from 120 down to 40. This marks a 30% in operators who will be able to legally provide their services to Italian players. The licensing fees are said to be increased tenfold and could well surpass €2.5 million. The EGBA has now declared that it is the ADM's responsibility to contact the commission about these possible changes. European law mandates that notification must be given otherwise be rendered void with regards to Italian-licensed companies and residents. This isn't the first time this subject has been brought up by the Italian authorities, however. A reduction of licensed operators was also discussed in 2019, which had the same schedule of being enacted by 2023.
More About The EGBA
The EGBA was formed in 2007 as a result of a reformation of the European Betting Association. It is a trade association that oversees gambling companies operating in the EU This includes companies that are based abroad but provide their services to EU countries. The main responsibility of the EGBA is consumer protection with considerations for the digital space and general demand. It is estimated that companies registered to the EGBA's combine to account for over 16.5 million customers in Europe alone. The EGBA has been making headlines recently with its support towards a European Commission proposal for e-ID cards within the EU.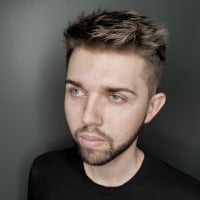 Nerijus Grenda is a prolific contributor to the GoodLuckMate site. With a deep understanding of the online casino industry, gained from his own experience as an avid player, he offers valuable insights on what sets the best casinos apart from the rest. As a writer, Nerijus shares his expertise through expert analysis and thoughtful commentary on various topics related to online gambling, including casino reviews, game guides and industry trends.