DraftKings and Sling TV have partnered in a new deal that resulted in the launch of an exclusive sports betting information channel known as DraftKings Basketball. The deal will also see Sling TV launch DraftKings Hockey and DraftKings Baseball later on.
DraftKings and Sling TV Launch DraftKings BasketBall
Sling TV, which is a leading live TV streaming service, partnered with DraftKings to launch an exclusive sports betting information channel. According to the deal announced on 22 April 2021, the partnership with the sportsbook operator will see the launch of two other channels too. These are DraftKings Hockey and DraftKings Baseball.
On top of that, subscribers of Sling TV and free users will have access to real-time betting odds and game scores on the newly launched DraftKings Basketball platform. The partnership with DraftKings makes Sling TV the first live tv streaming service to integrate the information channel by DraftKings.
In a press release, Sling TV President, Michael Schwimmer shared his excitement saying that the partnership with DraftKings is only the beginning. According to Mr. Schwinner, fans can only quality entertainment as the company continues to expand and enhance its offerings.

DraftKings Shares Excitement on New Deal with Sling TV
Paul Liberman who is DraftKings Co-founder and President of Product and Technology also expressed the company's thrill after signing the deal. According to Mr. Liberman's statement, DraftKings is always looking for innovative channels that can help it reach more sports fans. This he said in reference to Sling TV, acknowledging the company's thrill on the latest partnership.
DraftKings has been the subject of several recent partnerships. Before appointing Gisele Bündchen as the special advisor to the CEO and Board of Directors, the company had partnered with the Professional Fighters League (PFL). In the deal, the partnership will see DraftKings become the league's official sportsbook and Daily Fantasy partner.
Earlier in the year, DraftKings signed a deal with Dish Network Corporation. The partnership will now allow the TV operator to integrate DraftKing's daily fantasy sports and sports betting app. As a result, Hopper TV customers will be able to access view daily fantasy sports contests, check betting odds, and access DraftKing's sports betting app.
The deal comes with positives including the expansion of DraftKing's sports betting reach nationwide. Furthermore, it's bound to boost customer acquisition for Draftkings. This should be good for the company after recently reporting an increase in its average revenue per MUP (monthly unique player), which stood at 54.8%.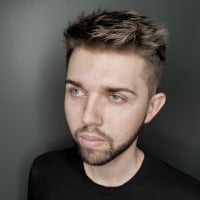 In addition to his role as GoodLuckMate's Founder and CEO, Nerijus Grenda is a prolific contributor to the site. With a deep understanding of the online casino industry, gained from his own experience as an avid player, he offers valuable insights on what sets the best casinos apart from the rest. As a writer, Nerijus shares his expertise through expert analysis and thoughtful commentary on various topics related to online gambling, including casino reviews, game guides and industry trends.