Kansspelautoriteit has no time to waste! With October approaching, it has to make sure everything is ready for the day when gambling operators will be able to do business in the Netherlands. Its recent move is one of the most important ones - rules on user exclusion. Keep in mind we are not talking about self-exclusion! The KSA presented the public with rules on an involuntary exclusion for customers who show signs of gambling addiction. So, what does this new directive bring?
Your Loved Ones Can Ask for Your Exclusion
In most countries, a player can ask the operator to block them from playing. On the flip side, operators can follow playing patterns and warn customers about the dangers of excessive gambling, but the player must still make the final move and ask for self-exclusion. However, the Netherlands offers a third option as well. Third parties will be able to ask operators to add individuals to the CRUKS database, a special register of all excluded players. The above-mentioned third party can be anyone: your boss, parents, siblings, partner, and the operator.
If you are wondering why someone should have any authority over your gaming habits, here is KSA's explanation! The Dutch gambling watchdog believes the main role of CRUKS is no mere listing of players who need a break. It is also supposed to prevent any personal, social, and financial damage for the player. The third-party application should always be used only as the last resort. All players must first be given a chance to become aware of their problem gambling. If less restrictive measures show no effect, the third-party application process can start.
Friends, families, and other third parties have two options for application. They can use the post or a special electronic system. During the application, they will have to list their relationship with the player and explain why they are asking for exclusion.

Third-Party Application Misuse
It is not surprising that the announcement of third-party applications raised many concerns. After all, it leaves space for manipulation and misuse. Luckily, the KSA won't approve such requests automatically.
After a person initiates the exclusion process, KSA will conduct proper research on the player's behavior, as well as estimate the effects the gambling activity had on their overall wellbeing. This also includes research on financial losses, as well as general physical and mental health. Special attention will be dedicated to the examination of social relationships and contacts, and whether gambling had a negative effect on social and family life. The authority reserves the right to involve experts to determine whether the customer should be excluded. The player will also get a say in the process. Every person will get a right to give their opinion, both written and verbally.
When it comes to operators, they will have to nominate customers only when everything else fails. All customers must initially be warned using less severe interventions. One of them is suggesting customers sign up with CRUKS by themselves. CRUKS is accessed through the DigiD platform. Most dutch are familiar with it, as the same technology is used to access most government sites and services.
The online gambling licensing process in the Netherlands started in April, after a couple of delays. The first brands will start operating on October 1.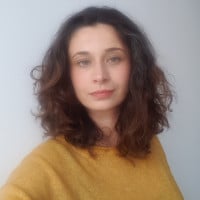 Borina Kopcic Pandur is a skilled and imaginative writer with years of experience in the gambling industry. As a writer for GoodLuckMate, she specializes in crafting detailed and engaging casino reviews that offer a fresh perspective on online gambling. With her unique writing style and profound industry knowledge, she provides readers with expert evaluations and insightful perspectives.