Operator association Licensed Dutch Gaming Providers (VNLOK) will be testing a voluntary advertising code for online gambling in the country. This will include limits that will be put in place on who can use bonuses and restrictions on marketing for under 25s and minors.
Protecting the Vulnerable
One of the key aims of this new code will be to protect the young and vulnerable. It will see similar measures applied to the online gambling industry that is applied to gambling advertising on television and radio.
Under the current system, gambling advertising can not air on TV or radio between 06:00 and 22:00. These same restrictions will be applied to online gambling advertising, regardless of the website.
There will also be a blanket ban on gambling advertising applied to all websites that see 25% or more of its traffic come from minors.
Restrictions on Under 25s
As well as protecting minors, there will be some restrictions put in place for those aged between 18-24. The main restrictions will be on bonuses, which they will no longer be able to claim. Bonuses should be capped at €250 for all customers and they will not be allowed to be advertised on TV or radio regardless of time.
Participating operators will include names like Holland Casino, JOI Gaming, Nederlandse Loterij, and ZEbet. These are all popular brands in the country. A different group, Netherlands Online Gambling Association, which includes companies like Flutter and Bet365 has also asked for a review into advertising standards.

A Time of Change in the Netherlands
After several delays, The Netherlands Remote Gaming Act finally come into effect on October 1st, 2021. This has meant that casinos have been able to apply for licenses to operate in the country. As such, there are still several laws and codes of practice being ironed out and changing.
All legal restrictions that are in place on advertising currently exist under the Remote Gaming Act. The new code was first drafted back in October around the launch of the act. Since they have been approved, the limits will be put in place on March 1st, 2022. The results of the code will be checked in October 2022 and a decision on whether any changes are necessary will be made.
Talking about the changes, Helma Lodders, the chair of VNLOK said that while it was not easy to please the interest of everybody involved, they are happy to have reached a solid code for online gaming advertising. They added that this will support vulnerable groups and will also provide counseling and help for those who suffer from gambling addictions.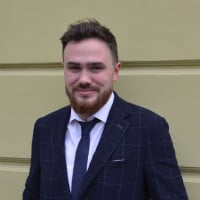 Liam is a skilled writer and journalist, highly regarded for his perceptive examination of the gambling industry. He specializes in online casinos and sports betting, and his work has been published in top-tier publications. Here at GoodLuckMate, Liam covers the latest industry news and has also authored various gambling guides, offering both beginners and experienced players in-depth analyses of games and strategies.