For the past couple of years, responsible gaming has been an ever-growing concern. Year after year, regulators and operators have implemented new tools and practices. It seems that all this effort wasn't in vain, because according to the EGBA's first study on safer gambling, customers are willing to use available tools to play in a safer manner. The Sustainability Report also showed the number of gamers using such options is rising.
Majority of Gamers Use At Least One Tool
According to the report, 75% of all customers were using at least one responsible gambling tool in 2020. This is a 14% increase compared to the year prior. It seems that customers are becoming more aware of the dangers of irresponsible gaming. They have also become more determined to use available tools to help them handle their habits. 22% of all gamblers used a deposit limit, while 5% of players opted for time checks. The same number of gamers (5%) activated self-exclusion at some point. Only 1% of all gamers blocked whole products.
Gambling operators also did their fair share of promoting safe gaming, sending a total of 2.8 million personalized emails and messages. This number includes both warnings in response to risky behavior and the promotion of responsible gambling. This is a 133% increase on the 1.2 million messages of this kind sent in 2019.

Still, it doesn't all come down to personalized messages. EGBA noted 14.2 million generic messages supporting initiatives on safe gaming. Operators also put a lot of effort into educating their staff on these important topics. In 2020, 32,479 employees received training on responsible gaming.
It is also important to mention financial contributions. €408 million were donated to European sports, a 20% increase compared to 2019. The money was mostly obtained thanks to sponsorships and streaming rights.
EGBA Wants to be Accountable and Transparent
The Secretary General at EGBA, Maarten Haijer, made a statement explaining the future goals of the organization. He said the EGBA remains focused on the promotion of safe gambling. He also stated the Sustainability Report helps them stay transparent and accountable at all levels and claimed the report helps them track progress and supports their efforts. The Secretary General also said safe gaming is at the very heart of the EGBA.
Haijer mentioned all CEOs are dedicated to common goals, describing their engagement as "encouraging". The Secretary didn't fail to mention that all members of the EGBA show a great level of commitment in implementing and improving tools and promoting responsible gaming through all communication channels. Unlike before, they now do it in a more personal way, claims Haijer.
About EGBA
The European Gaming and Betting Association (EGBA) is based in Brussels. It includes some of the best-known licensed European operators, such as Entain, Kindred Group, bet365, and William Hill. The organization collaborates with EU authorities and stakeholders to achieve its main goal of creating a properly regulated gaming environment, as well as ensuring a high level of consumer protection.
EGBA members offer services to 16 million players in 17 European countries. In total, they have 145 online gaming licenses. Besides responsible gambling, EGBA also focuses on combating frauds and irregularities, fair gaming, and protection of privacy.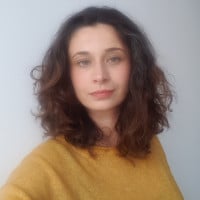 Borina Kopcic Pandur is a skilled and imaginative writer with years of experience in the gambling industry. As a writer for GoodLuckMate, she specializes in crafting detailed and engaging casino reviews that offer a fresh perspective on online gambling. With her unique writing style and profound industry knowledge, she provides readers with expert evaluations and insightful perspectives.