When it comes to EU directives, things can get a bit complicated. Every country, every party, and every interested group has its own agenda in mind. This time, however, it seems that there is a universal stance. The European Gaming and Betting Association (EGBA) has given full support to the EC. And the reason? Introduction of electronic identity cards for all EU citizens. The EGBA believes the new document format will have "significant and positive impacts. This is especially true for how customer identity is verified in Europe's online gambling sector".
European Choice for Consumers
The European Commission announced it will be pushing ahead with its plan for what it calls a "European digital identity". The new format of ID will allow customers to access different services online, private and public services alike. It would make the entire identification process easier, more straightforward, and safer.
European commissioner for the internal market Thierry Breton said it all comes down to giving consumers a choice. He added that the new format will enable providing new services to customers all across the EU. Thanks to new identification technologies, the entire process will be far more secure.
Margrethe Vestager, of Europe Fit for the Digital Age, appreciates its practicality. She claims the European digital identity will enable us to act in any Member State as if we were at home. No extra costs and fewer hurdles are the main benefits. Things like renting and opening a bank account in another state will be far simpler.
EGBA Sees Only Benefits
The EGBA strongly supports innovation. The universal document format would make the verification process more common and unified. However, it also sees some benefits for both operators and regulators.
Customers would be able to enjoy a far less complicated verification process. The same type of verification would be used on many websites. As a result, customers would be more familiar with the overall procedure.
Operators would have a more simplified and streamlined KYC policy. All European regulators require some sort of verification, and e-ID sets new standards. Common standards for all businesses would reduce administrative costs. This is especially important for companies with multiple licenses. Now, they have to follow different compliance rules in every jurisdiction they operate in.
In the end, regulators would all have the same compliance standards. Authorities would easily detect and fight fraudulent and criminal activities. EGBA director Ekaterina Hartmann added that the most beneficial aspects of the new ID would be the protection of minors.

About Electronic ID Cards
The European Commission estimates the introduction of the new ID would generate €9.6 billion in profits. It also predicts the new card would help create 27,000 job positions over the next five years. For now, only 14 EU countries have implemented e-ID cards in their legislation. Still, only six of those went so far as to make cards available for all European online public services. Only seven countries offer mobile apps that are connected to the ID.
With the increased availability of e-IDs, we can expect the number of countries that max out all the benefits of the new format to grow. EC has set an impressive goal - by 2030 80% of EU citizens should have e-ID.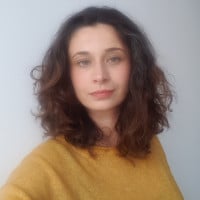 Borina Kopcic Pandur is a skilled and imaginative writer with years of experience in the gambling industry. As a writer for GoodLuckMate, she specializes in crafting detailed and engaging casino reviews that offer a fresh perspective on online gambling. With her unique writing style and profound industry knowledge, she provides readers with expert evaluations and insightful perspectives.