The leading slot developer Endorphina has released a statement confirming a new partnership with PepperMill Casino. The deal will see the developer increase its presence in Belgium and the Netherlands. PepperMill has a strong reputation in this part of Europe and this new partnership will be key for Endorphina's growth.
Innovation Is the Word
Endorphina has been an incredibly busy company in the last 12 months. It has expanded its reach in key European markets, with moves into the Baltic states and further inroads into its native Czech and Slovakian markets. The company is always looking for new ways to expand, and this deal will provide them with that opportunity.
PepperMill's Director, Anthony Rus described Endorphina as an innovative brand when talking about the partnership. They said that innovative brands like PepperMill and Endorphina need one another to help increase their potential, describing the partnership as great.
These sentiments were also echoed by Endorphina. Lohith Chittajallu, the company's Sale Manager spoke of their company's happiness to welcome PepperMill to the family. They also described PepperMill as one of the most innovative brands in the industry and said that they were excited to be working with them.
Busy Start to the Year for Endorphina
Endorphina has celebrated its 10th birthday this month, but the company is far from taking time off to have a party. Over the last three months, the company has announced several partnerships and has expanded into different territories.
At the start of May, the company announced that it would be expanding into Switzerland. It followed this up with news about a new deal with William Hill in Latvia. It is not just Europe that Endorphina is conquering though. The company also announced in May that it would be making its titles available in Colombia. This ensures that it has a foothold in the Latin American market.
It certainly seems as though the company is on full-steams ahead mode right now. It will be interesting to see what the rest of 2022 has in store for the exciting developer.
About PepperMill Casino
PepperMill Casino is a well-established casino brand in both the Netherlands and Belgium. The company has a presence both on-land and online. It works with a range of top developers to bring its players a top online gambling experience. The company also puts a focus on gamification and smart rewards, ensuring that it is at the forefront of innovation in these markets.
About Endorphina
Endorphina is a leading online slot developer with its headquarters in Prague, Czech Republic. The company opened its doors in 2012 and has made a name for itself by developing top-of-the-range online slot games. Its top games include the likes of Hell Hot 100, the Lucky Streak series, Football Superstar, Chance Machine 100, Aus Dem Tal, and many more. It is regularly releasing new slots, which you can find reviews of right here at GoodLuckMate.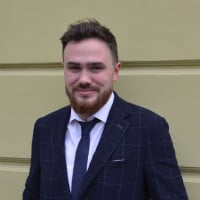 Liam Hoofe
Updated: 12 Aug 2022
Liam trained and qualified as a journalist in 2013 and has been working as a writer ever since then. His background is in sports journalism and he has worked with various well-know...