There is always something going on in the gaming industry. It literally never sleeps! The latest news is that the Esports Entertainment Group reached an agreement with the Swedish sportsbook company Bethard. It will acquire the business for €22.1 million. Cha-ching! However, there is some math involved. Esports Entertainment Group will pay €16 million immediately. The remaining payment will be calculated based on 12% of Bethard's revenue in the upcoming two years. Bethard's revenue was around €25 million in 2020, so the total amount listed here is just an estimate.
Is the Purchase Worth the Money?
It is expected the deal will be closed on 1 July 2021. That date also marks the first day of the fiscal year for the parent company. Thanks to the investment, the Group increased the revenue guidance from €82 million to €86 million. However, the company should have in mind Bethard's rather recent negative publicity. According to some news outlets, the controversial football star Zlatan Ibrahimovic is a partial owner of the brand. That collides with FIFA and UEFA's code of conduct, so they launched an investigation.
Bethard was launched in 2012 and has headquarters in Malta. Currently, it is owned by Gameday Group plc.
Grant Johnson, chief executive of Esports Entertainment Group, explained that the fact Bethard is licensed played a major part in this strategic decision. Bethard holds Swedish and Spanish licenses that will help the entire company to grow. Once the entire thing is completed, Esports Entertainment Group will have six tier-one licenses.

Esports Entertainment Group Rapid Expansion
Esports Entertainment Group has recently made several impressive acquisitions. Besides Bethard, in March it also struck a deal with Lucky Dino Gaming Limited. The acquisition brought Lucky Dino, Olaspill, Kalevala Kasino, and Casino Jefe to its portfolio. The deal was estimated at around €24 million. Plus, in 2020 it managed to buy Argyll Entertainment, as well. This operator is best known for its brands SportNation and RedZone. The Group also took over the Esports Gaming League (EGL). EGL is a provider of online tournaments and events. A special highlight over the past year has been the exclusive partnerships with popular sports teams. The impressive list includes Baltimore Ravens, New England Patriots, and Denver Broncos.
The company announced it is entering the US markets. Its New Jersey subsidiary GMBL has gained a local license. New Jersey will be the first state in which Esports Entertainment Group will offer its services. This is great news, as most US states are just legalizing online gambling and sports betting. The willingness of brands to adapt to local regulations is incredibly important. It provides customers with a wider selection of safe and regulated operators. On this occasion, Johnson reminded everyone that 50% of all adult US citizens are willing to engage in some sort of online betting. "We are also in discussions with partners and regulators in additional jurisdictions to continue our expansion plans" he added.
The company also published financial results for Q3 of the financial year, with the ending month being March 2021. In the third quarter, the company managed to gain €4.4 million, 129% more than the previous quarter. The management commented that the company will continue to focus on "unique assets and market expansion".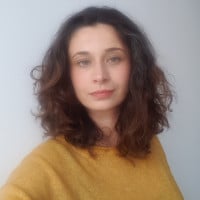 Borina Kopcic Pandur is a skilled and imaginative writer with years of experience in the gambling industry. As a writer for GoodLuckMate, she specializes in crafting detailed and engaging casino reviews that offer a fresh perspective on online gambling. With her unique writing style and profound industry knowledge, she provides readers with expert evaluations and insightful perspectives.