Buckle up, this is gonna be quite a ride! According to Bloomberg, Evolution has been accused of operating illegally in several markets. The statement comes from an undisclosed competitor who hired law firm Calcagni & Kanefsky LLP to inform the New Jersey Division of Gaming Enforcement (DGE) about Evolution's shenanigans. The firm sent a letter stating that the online gaming giant is operating without a proper license in more than one country under US sanctions. The letter was sent on 12 November 2021. It remains unclear how Bloomberg got its hands on it. And if you are dying to find out what Evolution has to say, stick around to find out!
Is Evolution Guilty as Charged?
Evolution, of course, didn't just sit there and listen to accusations without reacting. Carl Linton, the company's head of investor relations, talked to Bloomberg. Lipton says the gaming giant is operating under all applicable laws and is not doing anything illegally. The company spokesperson added that Evolution does not have any direct relations with players or their money.
However, it looks like, in this case, there is also some rather damning evidence against Evolution. Bloomberg claims a team of private detectives managed to dig out some sensational finds. According to the result of the undercover investigation, Evolution is operating in several countries that are currently under American sanctions. The list of countries includes Syria, Iran, and Sudan. The rumor has it that even members of the Syrian presidential family have been involved in illegal gaming.

The evidence, apparently, consists of videos in which investigators play Evolution games with IP addresses in areas of the world where the company has no valid license. The investigation team also has videos of them playing with IP addresses in Hong Kong and Singapore. Why are those two countries such a big deal? Well, in case you didn't know, gambling is strictly off-limits there and completely prohibited. When acting as gamers, detectives used Bitcoins, and their evidence also shows that Evolution collaborates with illegal operators in highly regulated markets, such as in Sweden and Spain, for example.
What Will Happen Next?
At the moment, Evolution decided not to take any legal action, and besides issuing the statement to Bloomberg, it hasn't revealed any action plan against the accusations. As one of the biggest regulated online gaming companies, it is operating legally in many markets, including in the US. For instance, it has licenses in both New Jersey and Pennsylvania.
The New Jersey license is one of the most coveted in the whole of the US. The regulator shows great intent to prosecute all companies who fail the rule of conduct, which advocates honesty, integrity, and good character. It is also merciless when it comes to preventing companies who tried to attract customers before the licensed status is established.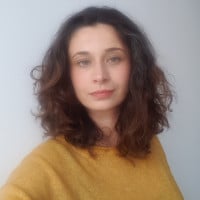 Borina Kopcic Pandur is a skilled and imaginative writer with years of experience in the gambling industry. As a writer for GoodLuckMate, she specializes in crafting detailed and engaging casino reviews that offer a fresh perspective on online gambling. With her unique writing style and profound industry knowledge, she provides readers with expert evaluations and insightful perspectives.