The Betting and Gaming Council is full of praise for Facebook. This is after the social media network introduced an opt-out feature that allows consumers to filter out gambling content. This includes betting and gambling-related ads.
You Can Now Filter Out Gambling Ads on Facebook
The recent feature added by Facebook comes after a recent no-gloves criticism by Reset Australia. This company accused the social media heavyweight of scrapping children's data for use on stalker ads which it termed as predatory.
But Facebook didn't appear shaken by these accusations. Instead, it continues to partner with various regulators to enforce consumer protection measures.
The latest move to add an opt-out of gambling ads feature received praise from the BGC. This the BGC said is a step in the desired destination. The new feature now allows consumers to block gambling-related ads while using the network.
The feature is a partnership between the BGC and Facebook in a move the Council says is part of efforts to offer a cleaner ad environment in the UK.
The ad space in the United Kingdom has been under heavy criticism in the past. This across a variety of mediums including the school-run hours on radio. The latest change in ad policy by the social media giant comes at the back of a revamped code of conduct. These updates on the code of conduct in the jurisdiction aim to create a socially responsible ad space.
Now the BGC wants its members to adhere to all basic regulations around advertisements. This includes targeting consumers aged 25 and above.
Creating a Socially Responsible Gambling Ad Space
The BGC introduced tighter controls to govern the advertisement space and clean the industry. Michael Dugher explained the Council's commitment in this regard. The BGC chief executive said the main goal for the regulated gaming industry is to promote safe gambling.
This is unlike the ever-growing online black market the official said is unsafe. They also stated this market lacks the safeguards implemented by BGC members.
Twitter is also on BGC's radar after it reached out to the company. The BGC aims to cut down on the effects of gambling ads placed on social media that end up affecting unintended consumers.
This comes as social media gambling ads continue to be more appealing to underage personnel than the intended market. Dugher further praised the steps taken to this point to set the advertising standards.
The gambling ad space continues to be a thorny issue for both operators and regulators. Lawmakers have been on the frontline to fight various forms of marketing. The United Kingdom enjoys a liberal market compared to neighbors such as Italy and Spain. These countries completely eradicated gambling advertisements.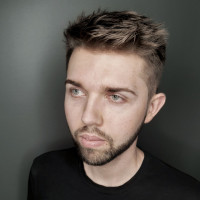 Nerijus Grenda
Updated: 09 Dec 2021
Nerijus is one of our top writers here at GoodLuckMate, and he knows exactly what casino players want to read about. He got started in the iGaming industry as a player, more specif...