The Finnish national betting agency Veikkaus has implemented new measures for retail sports bets made within the country. These new measures require bettors to show ID upon placing their wager and sets a daily cap of €1,500. This cap is a daily purchase limit and is part of Veikkaus' responsible gaming initiative. Slot machines received a similar treatment at the beginning of the year. These new regulations were put into effect on the 6th of June 2021. Venues that this applies for include shops, kiosks, restaurants, service stations, and any establishment operated by Veikkaus. A temporary loss limit of €500 on online casino games has also been in effect this year. But, it is expected to come under review on the 30th of June.
The Finnish Gambling Market
Gambling-related services fall under a state monopoly in Finland. Even Veikkaus is owned by the government. Finland does not distribute a gambling license for foreign operators. Instead, allowing for outside agencies to be used. As such, Finnish players can benefit from being part of the European Union. Other member states, like Malta, do have a strong gambling license to provide. In short, the Finnish gambling market is in a good place, especially for online action. There's a lot of choice in games, fixtures, and operators. These latest measures have mainly been put in place to promote responsible gaming. Hopefully, they will also help to combat match-fixing and other similar betting abuses.

More About Veikkaus
First established in 1940, Veikkaus Oy formed from a merger of Veikkaus, Fintoto, and Finland's Slot Machine Association. This gave it sole licensing rights to casino games, sports betting, and lotteries in the country. It does this under the management of the Finnish Ministry of Education. Veikkaus has been in the news a lot this year. For example, the company implemented similar ID and loss cap measures across various gambling-related activities.
Earlier this year, it announced a new report showing 28,400 self-exclusions resulting from their new initiatives. Out of the 28,400, the number of indefinite self-exclusion numbered 2,450. It has also announced that these new loss caps have ensured Finland is performing better than its neighboring states with regards to combating betting abuse. We will, however, be awaiting the 30th of June for new updates on the online casino game loss limit.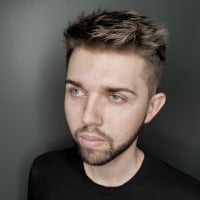 Nerijus Grenda is a prolific contributor to the GoodLuckMate site. With a deep understanding of the online casino industry, gained from his own experience as an avid player, he offers valuable insights on what sets the best casinos apart from the rest. As a writer, Nerijus shares his expertise through expert analysis and thoughtful commentary on various topics related to online gambling, including casino reviews, game guides and industry trends.