Graphyte is the sports gambling studio behind the first search engine dedicated to the gambling market. The Smart Search tool is designed for the gambling industry and aims to help players find relevant information. Smart Search comes as a welcome piece of news as previously, valuable information was notoriously challenging to come by. Anyone who has used the existing search engines will know all about the frustrations of sifting through paid links to find the correct data. In short, the Smart Search tool speeds up and fine-tunes your results. Therefore, you can spend less time searching and more time enjoying your betting and gaming experience.
AI the Key to Smart Search
Smart Search uses an AI-powered search engine that focuses on gambling-related items. Graphyte integrated a natural language processing solution to gather data relating to gambling. The main features include locating real-time markets for specific pre-event and live sports events. It can also locate bet slips for specific events, game launch CTAs, and your preferred gambling features and game themes.
An effective and dedicated search engine like this should help the industry grow and increase retention rates at the same time. Ultimately, the plan is to bring a much-improved user experience in a cost-effective way. There is no doubt that Graphyte is super-excited to be bringing this to the market. In doing so, it should close a problematic situation for many operators and introduce a simple system to integrate as well. The usual installation time for Smart Search is about a week with a price point that should be a no-brainer for operators.

Speed & Relevance The Important Factors
Smart Search was created because users wanted more relevant results on their gambling searches. Operators also experienced their own frustrations with the existing search engine setup. Graphyte took all this on board to create the Smart Search tool. Now users can search for complicated terms associated with the industry. As mentioned, these include various betting markets, promotions, gaming and betting sites, and much more. Direct results appear without trawling through unwanted and irrelevant links. This alone is set to be a massive game-changer for gambling users everywhere.
The tool from Graphyte indicates that a dedicated search engine would be beneficial for most industries. As such, Smart Search is set to be an exceptional feature for the gambling industry. The 10ms response times and specific search features should help attract immediate attention. But it is the overall convenience that should be the real overriding factor for those who use it. The internet is already bloated with irrelevant content. So, something that can bypass all of that and bring you the information that matters the most should be on to a winner.
Graphyte, who won the EGR B2Bs Software Rising Star award in 2020, has come up with a solution that is set to improve the industry. We'll keep a sharp eye on the success of Smart Search and find out if it manages to live up to its big expectations.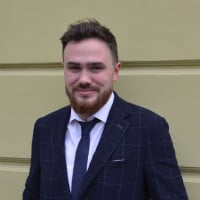 Liam is a skilled writer and journalist, highly regarded for his perceptive examination of the gambling industry. He specializes in online casinos and sports betting, and his work has been published in top-tier publications. Here at GoodLuckMate, Liam covers the latest industry news and has also authored various gambling guides, offering both beginners and experienced players in-depth analyses of games and strategies.