Iowa legislatures have recently announced a new bill that will introduce a fixed-rate wage for casino employees. The bill will come into effect on the 31st of December 2021 and will be fixed at $9.06 per hour. Alternatively, it will be based on the current federal minimum wage at a rate of 125%. This means that any increase to the federal minimum wage will also be reflected in this bill. This has upset some in the industry. Some fear that this bill combined with an increase in the minimum wage will put too much expense on the casinos themselves. This could also scare off future ventures in Iowa, but that remains speculation for now. It is however worth noting that there is a surprising amount of training and skill required to be employed at a casino. Furthermore, casino employees are the only ones in Iowa who are required to work around smokers.
The Minimum Wage Issue
This all comes amidst a lot of debate in the US concerning minimum wages. There is currently a strong proponent in the country fighting for a higher minimum wage. President Biden already raised the minimum wages of federal contractors back in April of this year. The new fixed rate will be applied on the 31st of December this year and could therefore be subject to an increase based on the 125% rate. While this is definitely good for employees, the casinos themselves will need to prepare themselves for financial changes. This all depends on whether the country will see a rise to the federal minimum wage and by what amount it will be raised.

More About Gambling In Iowa
Iowa is relatively liberal in its approach to gambling when compared to other states in the US. A big push was made by the state to create a strong sports betting market that would also have an online presence. Residents now have a range of various online sports betting options to choose from.
Online casinos are still lagging behind slightly though. But, there are still over two dozen land-based establishments within state lines. The new bill will mostly affect employees who spend their time on the casino floor. It does show that the government has a keen interest in the welfare of workers within the industry. We are however still eagerly awaiting any announcement of the opening up of online casinos within the Hawkeye state.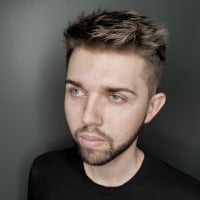 Nerijus Grenda is a prolific contributor to the GoodLuckMate site. With a deep understanding of the online casino industry, gained from his own experience as an avid player, he offers valuable insights on what sets the best casinos apart from the rest. As a writer, Nerijus shares his expertise through expert analysis and thoughtful commentary on various topics related to online gambling, including casino reviews, game guides and industry trends.