How far would you go to place a bet? Maybe you would stay up all night. Some punters might even wager on the team they hate. There are even players who will study obscure sports played only by a handful of teams all over the world. Former accountant David Bradford went even further. The 64-year old former problem gambler stole £50,000 and ended up in jail. Now that he is free, he and his son collaborate with different brands in order to create the BetProtect app.
What is the BetProtect App?
Bradford and his 28-year old son Adam spent the past two years fine-tuning the BetProtect app. Adam explained how, ever since his father got out of prison seven years ago, life has been quite challenging for them. However, they decided to turn the impact prison had on his father into something good and beneficial for everyone. The main goal of the app is to provide an additional layer of protection for players at risk.
According to the dynamic duo, the app encourages interaction with the gaming platform and taking a break whenever needed. It also considers all laws and regulations in the iGaming industry and is created in collaboration with therapists and other experts. A special nod is given to all problem gamblers who provided input based on their personal experience.

The app is a well-rounded self-help tool. All users get notifications on safe gaming, messages, and information about gambling addiction in general. BetProtect also features videos, podcasts, and a special gaming diary. It can be used with all licensed companies. Users who notice signs of concerning behavior can simply click a link that connects them with an organization that can help.
BetProtect is powered by Crucial Compliance, a company with headquarters in Gibraltar. The gambling consultancy firm will be beneficial for operators, as well. It will provide them with unique insight into common problems and tracking of players' behavior. The only thing the app doesn't do is block bets. That is something that has to be done directly with the operator.
Where Will BetProtect be Available?
The new safe gaming app will be available across the UK, Europe, and the USA. Depending on the market, it will have different features and provide more local content, according to the jurisdiction. At the moment, the Bradford family hasn't revealed any brands that might have the app integrated. Still, they did say they are currently negotiating with more than a few. Let's hope all major companies, as well as smaller gambling firms, will consider collaborating with this app.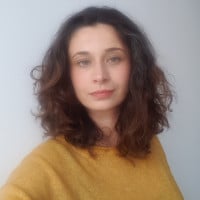 Borina Kopcic Pandur is a skilled and imaginative writer with years of experience in the gambling industry. As a writer for GoodLuckMate, she specializes in crafting detailed and engaging casino reviews that offer a fresh perspective on online gambling. With her unique writing style and profound industry knowledge, she provides readers with expert evaluations and insightful perspectives.