French tennis player, Sherazad Reix has been found guilty of six match-fixing charges. The International Tennis Integrity Agency (ITIA) has handed out a four-year ban to the player, as well as a fine of $30,000, which is approximately €27,934.
A Four-Year Ban
The ITIA found Reix guilty of six match-fixing violations. Reix accepted the charges against her and will now receive a four-year ban from the sport. This includes playing, coaching, or even attending any tennis events. A statement from the ITIA stated the case was ruled by independent Anti-Corruption Hearing Officer Amani Khalifa
The charges against her included two breaches of rule D.1b. This says that no person involved with the sport should solicit or facilitate another person betting on the outcome of an event or competition. This includes any display of live tennis betting odds on a Covered Person website; writing articles for a tennis betting publication or website, conducting personal appearances for a tennis betting company or any other company or entity directly affiliated with a tennis betting company, and appearing in commercials encouraging others to bet on tennis. There were no specifics disclosed about the nature of the breach.
The other breaches include a violation of rule D1.d, which covers contriving or attempting to contrive, the outcome of an event, and D,1.f, which involves accepting money or other benefits to influence their performance. The final charge was a breach of rule D.2.a.i, which involves players failing to report any approaches for fixing.
The four-year ban is likely to bring an end to Reix's career. She had reached a previous all-time high of 204 in the women's PTA rankings. Their Wikipedia page has since been updated to suggest they are retired. Reix is 33 years old now, meaning that their ban will be up when they are 37, and the chances of a return to the court, at least as a player, are slim.
Ongoing Enquiries
Reports of match-fixing have rocked the tennis world in recent years. The ban of Sherazad Reix is part of a more extensive ongoing enquiry into match-fixing in the sport. A number of tennis players have been implicated in match-fixing scandals, with the ITIA handing out bans to two players last month.
Algerian players, Mohamed Hassan and Houria Boukholda were both charged with breaking match-fixing rules, with Hassan being given a lifetime ban. Boukholda, a 20-year-old player, was handed a 24-month ban, with their age and immaturity highlighted as potential reasons for her involvement.
Similar bans have also been handed out in Italy, China, and Spain over the last 12 months. The ITIA will be looking to clean up the game and will hope that the ban handed out to Reix sends a message to the broader game.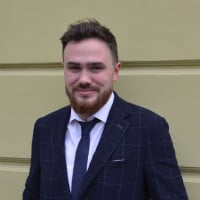 Liam is a skilled writer and journalist, highly regarded for his perceptive examination of the gambling industry. He specializes in online casinos and sports betting, and his work has been published in top-tier publications. Here at GoodLuckMate, Liam covers the latest industry news and has also authored various gambling guides, offering both beginners and experienced players in-depth analyses of games and strategies.