The Dutch government has revealed more plans to curb gambling advertising in the country. New legislation is set to control the way that licensed operators advertise, with specific rules focusing on players under the age of 24.
Details Released on Advertising Ban
The newly proposed ban on gambling advertisements would make changes to the country's Recruitment, Advertising, and Addiction Prevention Decree. This follows an announcement slightly earlier in July that the country plans to ban TV advertisements. This will be from 1st January 2023.
The amendments will see license holders unable to broadcast untargeted gambling adverts. This ban will extend across almost all mediums. This will cover radio, TV, and public spaces. The latter of these would include sports stadiums, cinemas, and other venues.
Targeted Ads Still Allowed
One key part of the new legislation was a ban on internet advertising. This was not quite as clear as in other areas, with only untargeted ads being banned. This means that companies are still allowed to use targeted ads. However, this is only allowed if the adverts aren't seen by those who are under 24.
This was elaborated on, with the belief being that under 24s may not have the capabilities to assess gambling risks. The Decree believes that younger players are more likely to be persuaded by advertising which associates a positive attitude and lifestyle with gambling.
The government has noted that feedback from responsible gambling groups in the country was focused on younger people. It has also been highlighted that the country's Remote Gambling Act has a particular focus on customer protection.
Sports Sponsorship Ban
It is not just TV and online advertising that is going to be impacted by the new changes. A rule is set to come into place that will prohibit license holders from entering partnerships with sports teams in the country. This will come into effect from 1st January 2025, two years after the broadcast bans will be put into place.
The Dutch Gambling market is one of the newest in Europe, with the country finally opening its market for licensing on October 1st, 2021. Since then, it has been busy ironing out policies and implementing rules. Restrictions on advertising, in particular, have been a big talking point since the market opened. Franc Weerwind, the country's Minister for Legal Protection promised that there will be further restrictions.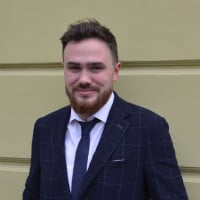 Liam Hoofe
Updated: 10 Aug 2022
Liam trained and qualified as a journalist in 2013 and has been working as a writer ever since then. His background is in sports journalism and he has worked with various well-know...