The British gambling charity, GambleAware, has announced a new pilot project for a residential rehabilitation program for those suffering from gambling disorders. It has issued an invitation to tender for the service.
Looking For Funding
In a statement, GambleAware said that it knows there are gaps in the existing system when it comes to residential care. All of the company's findings and research were also backed up by the Treatment Needs and Gap Analysis, and also GambleAware's Annual Statistics for the National Gambling Treatment Service.
The new pilot project seeks to fill some of these gaps and will come at a cost of £1 million. This will take place over a three-year period. It is hoping that funding will come from a qualified organization that can provide rehabilitation for adults. One of the targets is to put an emphasis on those suffering from gambling disorders and specifically those with co-morbid alcohol or substance abuse disorders as well.
Companies that put themselves forward will be asked to show that they are competent when it comes to dealing with gambling disorders. GambleAware held an event on Friday 18th June in order to screen proposals. The event provided bidders with a chance to ask questions about the project and raise any issues that they may have. For those who were unable to attend the event, a list of FAQs was be added to the GambleAware website afterward. After this, the closing dates for submissions will be July 16th.

More British Gamblers Seeking Help
With the number of people gambling online increasing in the UK over the past 12 months, GambleAware has been upping its games to try and curb any issues. One of its more recent projects was the launch of an interactive map of the UK. This map would identify areas that had an increased likelihood of gambling disorders.
Many of these steps are being taken following the charity's annual treatment and support survey. The results of this survey were positive, showing that 63% of problem gamblers were seeking help and support last year. This is an increase from 54% in the 2019 survey. As a result of this growing demand, the charity is hoping to take more steps to help fulfill these needs.
GambleAware - A UK Charity Organization
GambleAware is one of the UK's leading gambling-focused charities. The charity has helped thousands, if not millions, of British gamblers, get the help that they need to tackle their gambling addictions.
As a leading charity in the sector, GambleAware works closely with both the British Government and the United Kingdom Gambling Commission. Almost all British casinos and bookmakers will provide links to GambleAware as part of the country's nationwide Gamble Responsibly program.
The company has been working on its five-year plan since 2016. As well as helping to help more tackle gambling disorders, it also set the target of being able to raise an extra £10 million per year.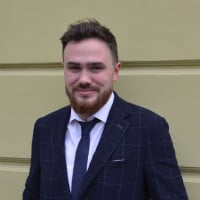 Liam is a skilled writer and journalist, highly regarded for his perceptive examination of the gambling industry. He specializes in online casinos and sports betting, and his work has been published in top-tier publications. Here at GoodLuckMate, Liam covers the latest industry news and has also authored various gambling guides, offering both beginners and experienced players in-depth analyses of games and strategies.