A team of researchers received £250,000 (€292,653) as a grant from GambleAware. This grant is set to boost research on women in gambling. The research will also look into related harm as a result of indulging in this activity.
Women Problem Gambling Receives Major Boost from GambleAware
GambleAware committed an extra £250,000 to fund research targeting women gambling as well as the related harm. The funds went to the IFF Social Research Agency led by Kelsey Beninger.
This is not the only entity involved in the research. Maria Fannin is also involved. She is a professor of human geography at the University of Bristol. Sharon Collard also hails from the same institution where she is a professor of personal finance.
The team also consists of Marina Smith and Dominique Webb. They are the GamCare women's program manager and the head of programs at GamCare respectively.
The grant will give the researchers a chance to conduct roundtable discussions and speak to women who have gone through gambling harm. They will also conduct interviews. This team will conduct its research for 18 months.

Women Need Tailored Support Despite Gambling Less
Research shows women are less likely to fall into gambling addictions. But this group is yet to get proper representation. The biggest percentage of research going toward men suffering from gambling addiction.
This initiative seeks to get a better understanding of the details when it comes to women's problem gambling experiences. The research also looks into support and treatment services.
Another section of the research will focus on ways to protect female gamblers from gambling-related harm in the long term. It will also come up with a mechanism to reduce the prevalence of gambling, to begin with.
GambleAware's research director commented on the entire issue. Alison Clare said there's little research focused on gambling harms experienced by women. Instead, they are presented in a homogeneous form or how they compare to what men go through.
Clare also expressed their confidence in the diverse team tasked with this challenge. The official said the research will help in limiting gambling harm experienced by women. This is not only in the country but also beyond the borders.
GambleAware's Commitment to Combating Gambling Harm
The grant from GambleAware is a great step toward ensuring women get the right treatment. That also includes support services to beat gambling harm. Claire added the organization remains committed to delivering a holistic public health solution to gambling harms.
The official further stated they will also explore the reasons driving individuals into gambling harms. These include race, inequalities, health, gender, and ethnicity.
The grant from GambleAware comes as the country reports multiple successes in combating problem gambling in the UK. A report released by the UK Gambling Commission showed the number of persons termed as problem gamblers declined to 0.3%.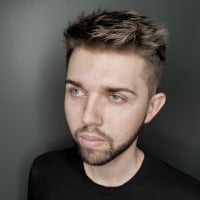 Nerijus Grenda is a prolific contributor to the GoodLuckMate site. With a deep understanding of the online casino industry, gained from his own experience as an avid player, he offers valuable insights on what sets the best casinos apart from the rest. As a writer, Nerijus shares his expertise through expert analysis and thoughtful commentary on various topics related to online gambling, including casino reviews, game guides and industry trends.