A gambling addict from the UK stole money from the company he was working for and used it to gamble and lost $1.8 million over the course of several years. The punter used many of the major betting sites and always managed to wriggle out of the financial checks made on him. After years of evading the law, the man was eventually sentenced to four years when he pleaded guilty to fraudulent behavior. Excessive behavior brought this criminal to justice. But it also shows the cracks in the gambling industry that need immediate attention. A lot has been done to improve the banking processes, but there is still much more required.
Treated Like a King with VIP Benefits
The man from Norwich lived the life of a high roller for numerous years. Several bookmakers made no real attempt to find out the truth behind how he funded his betting accounts. A couple of forged documents were used to get by the cracked system and banking processes. Betway, Betfair, and Boyle Sports were all used by the player over his years of stealing and betting. The VIP status helped to cover the fact that this was someone who was losing hundreds of thousands of dollars in the space of a few months.
It was calculated that he lost $830,000 at Betway, $606,000 at Betfair, and $333,000 at BoyleSports, where he placed some of his most outrageous bets to date. This included a $69,000 bet on a football match in South America. All the signs were there, but the VIP status and forged documents helped blur the criminal's online activity. The lack of attention by management at all three bookmakers has caused the biggest upset, though. In short, more should have been done to check and stop this man from betting with big sums of stolen money.

Calls for Increased Single Customer View Procedures
The actions of this customer and the lengths to which he was allowed to continue betting with stolen money show that the rules need to change. Many people, including those from the Campaign for Fairer Gambling outfit, continue to push for lower threshold limits. The idea of a "Single Customer View" is sure to fix issues like this. It would encourage operators to ask customers to prove their funding much earlier on in their gambling journey. This would definitely help to detect problem gamblers before they get the chance to lose considerable amounts of money - whether their own or stolen.
The fact that this particular customer managed to steal large sums of money and continue to gamble it away for many years is a big problem for the authorities to solve. It also highlights the holes in procedures within some of the biggest gambling comapanies in the world. A lot more still needs to be done, and hopefully, this recent case will be enough to show those in power that changes are required sooner rather than later.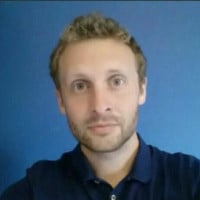 Steven is GoodLuckMate's casino veteran, having started in the industry in 2007! Although he knows everything about online gambling, it's sports betting that is his true passion. Additionally, he's not only our go-to writer for casino reviews, but he's also the one keeping the closest eye on iGaming companies, so he always knows what they are going to do next.