Svenska Spel's independent research council announced its donation of SEK2.2 million. The funds will help in aiding research on gambling addiction. Svenska Spel is a Swedish state-owned gaming and lottery operator.
Research on Gambling Addiction Gets Major Donation from Svenska Spel
The Swedish state-owned operator donated a total of SEK2.2 million toward research on gambling addiction. But the amount will go to four different projects. Each project's end goal is to find reasons why players end up addicted to gambling. The projects also look to help affected players find support.
Svenska Spel has issued over SEK45 million in donations to 35 research studies and projects. This is from its incorporation in 2019. Sara Lindholm is the chair of the operator's independent research council.
The chair stated 2021's applications showed extensive breadth apart from being high-quality. She stated it's the council's social responsibility to support research aiming to combat gambling addiction through evidence-based methods. Research is important in helping society come up with new methods to treat gambling addiction.

Four Researchers Receive SEK2.2 Million from Svenska Spel
Jakob Jonsson is one of the beneficiaries of the donation. The researcher is from the Center for Psychiatric Research at Karolinska Institutet. He received SEK727,892 to advance his studies on whether self-testing regulations alter a player's gambling behavior.
Gambling laws in Sweden obliged licensed operators to include a self-testing option on their platforms. Customers could then answer various questions touching on their gambling behaviors. The rule has been around since 2019.
Sofia Vadlin is the second beneficiary. She conducts her studies at the Center for Clinical Research. Sofia received SEK500,000 to fund her explorations of the effects of the COVID-19 pandemic on players' gambling behaviors. This is in addition to the gambling problems brought by the pandemic.
The study will also touch on the differences between gambling traits before and during the COVID-19 pandemic.
Another SEK500,000 went to Anna Söderpalm Gordh from Sahlgrenska Academy. The funds will boost her study on computer game addiction. Anna's study will focus on cognitive-behavioral therapy. This is a 15-week course aiming to find a solution to computer games addiction.
The fourth donation of SEK500,000 went to Tobias Elgan. Tobias is also from the Karolinska Institutet stationed at the Department of Neuroscience. The researcher aims to establish the reason why elite male athletes are more affected by gambling problems.
Elgan's project looks to establish measures to avoid problem gambling among athletes. It also looks to address types of risk behavior.
Sweden's Recent Moves to Combat Gambling Addiction
The research funding comes after the Equality Commission released a report on online gambling. This 2020 report stated online gambling should be available at specific hours. The report also included statistics on gambling addiction. At least 2% of the country's population suffers from gambling addiction.
It also stated men were less likely to show gambling addiction signs compared to women. Sweden is one of the country's with tight gambling regulations since January 2019 when it launched. The country imposed a SEK5,000 weekly deposit limit after the COVID-19 pandemic hit.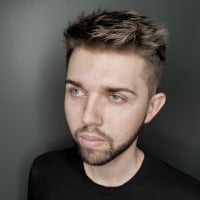 Nerijus Grenda is a prolific contributor to the GoodLuckMate site. With a deep understanding of the online casino industry, gained from his own experience as an avid player, he offers valuable insights on what sets the best casinos apart from the rest. As a writer, Nerijus shares his expertise through expert analysis and thoughtful commentary on various topics related to online gambling, including casino reviews, game guides and industry trends.