New online gambling platforms in Argentina will have to use new domain extensions. Gambling regulators in the jurisdiction will require operators to use .bet.ar in an effort to harmonize online gambling platforms in the country.
New Domain Regulations Aim to Distinguish Between Legal and Illegal Sites
The Association of Argentina's State Lotteries now wants all operators offering gambling services in Argentina to adopt the .bet.ar suffix. This move aims at helping customers identify which companies are legitimate. This is in terms of regulated platforms. The move will also help players avoid mistaken registration from unregulated gambling platforms.
ALEA is the governing body overseeing the gambling industry as well as all other recreational activities in Argentina. The regulator expected operators to start using the domain extension on July 21, 2021. But this will be subject to ALEA's final approval.
ALEA hopes this move will help state lotteries in combating illegal gambling in Argentina. It will also raise customer awareness about harmful/fraudulent online gambling platforms. These sites include those that failed to seek regulators' advice before launching their products in the jurisdiction.
Argentina has multiple regulators with each regulator's jurisdiction limited to a certain province. ALEA will use these local branches to enforce the new regulations. The .bet.ar domain extension comes with better consumer protection measures. These measures will be crucial, especially since the gambling industry in the country continues to experience rapid expansion.

Consumer Protection Remains a Top Priority
A single entry point. This is what the regulator wants to have for the gambling industry in Argentina. The official statement from the regulator also stated this move will allow it to have a better overview of the industry. Legalizing gambling in the country has been rather hesitant.
Buenos Aires was the first province in the country to formalize its online gambling market. Officials in the city launched the Casino Buenos Aires gaming platform in early 2021.
Other regions in the country followed Buenos Aires' example in exploring what legal sports betting and casino gambling have in store for them. Hesitation may be the country's limiting factor in launching gambling. But ALEA looks ahead to a flooded market with regulated entities.
Establishing clarity in the industry will shine a light in the industry where players' safe and regulated choices move forward. Argentina continues to enjoy increasing interest from various gambling companies. The Argentinian Premier League even rebranded to Torneo Socios.com.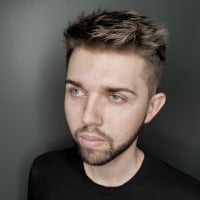 Nerijus Grenda is a prolific contributor to the GoodLuckMate site. With a deep understanding of the online casino industry, gained from his own experience as an avid player, he offers valuable insights on what sets the best casinos apart from the rest. As a writer, Nerijus shares his expertise through expert analysis and thoughtful commentary on various topics related to online gambling, including casino reviews, game guides and industry trends.