An investigation by independent charity GambleAware has revealed that interventions have really little effect on the overall behavior of online gamblers in terms of time and money. The organization worked alongside the United Kingdom Gambling Commission (UKGC) in order to release three reports that looked at safer gambling messaging used by operators.
Detailed Study Carried Out
The three studies that were put together were designed to examine the behavior of at-risk players. They wanted to find better ways to communicate responsible gambling messaging for players. To do that, they needed to examine the way that operators currently deal with these issues. This includes all communication that takes place on everything from email newsletters to social media. The sign-up process was also manipulated by several companies as part of the test to try and get new customers to take part in more responsible gambling schemes.
The study got a lot of interesting, with several big-name companies taking part. Sadly, like all things, Covid 19 did affect some areas of the study, forcing some to cut investigations short. All of them were well-known iGaming operators that include the likes of 888 and Betfred, as well as Genting, a physical chain of casinos in the UK.
Several Key Operators Involved
Each of the companies involved tested different techniques on their customers. 888 tested thousands of its customers using two different experiments. The first saw 888 provide several thousand at-risk customers with the opportunity to set a deposit limit when they signed up for an account.
For the second set of customers, 888 chose 12,453 existing users. Of these, 2,617 got a pop-up notification asking them to set up a deposit limit for their account. They measured the results in various different ways, including seeing how many of them set up a deposit limit within seven days, and the funds that they put into their accounts.
Betfred tried sending messages to its user's inboxes or through SMS as a form of intervention. Buzz Bingo tested a method where they would send random pop-ups and adverts to users who had logged in three times during a seven-day period, as well as making responsible gambling resources and tools easier to use by making changes to their website.

Feeling like you need some help?
Find out more

Have you heard about gambling limits?
Find out more
Studies Interrupted by Covid
For Buzz Bingo, this did cause some issues, as it ran its initial trials during April 2020. As most people will remember, this is when lockdowns started to occur all over the world. This would, therefore, affect the study, due to changes in site traffic and in people's online gambling habits.
Covid didn't just interfere with Buzz Bingo's study either. Gamesys ran a social-media campaign that encouraged gamblers to go outside and 'share the joy'. Sadly, this campaign was a direct contradiction to the stay-at-home messages that were being sent out by governments all around the world, and as such, had to be cut short.
Genting Casinos, one of the biggest gambling chains in the UK, also had to cut its study short due to the fact that the majority of its casinos had to close down because of Covid restrictions.
Despite the setbacks, the studies offered some interesting results. While, at 888, there was a rise in customers opting to limit their deposits as a result of the new sign-up procedure, very little change was observed in the funds that were deposited or how much time that the customers spent playing on the site. Gamesys did find a positive correlation between its social media campaigns and the number of customers that reported seeing them. Social media appears to be a great tool for exposure in this respect.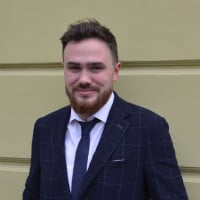 Liam is a skilled writer and journalist, highly regarded for his perceptive examination of the gambling industry. He specializes in online casinos and sports betting, and his work has been published in top-tier publications. Here at GoodLuckMate, Liam covers the latest industry news and has also authored various gambling guides, offering both beginners and experienced players in-depth analyses of games and strategies.