Gambling.com Group is preparing to launch its IPO offering in the NASDAQ stock exchange. Gambling.com is a provider of digital marketing services and also offers gamblers to compare online operators and sportsbooks.
Gambling.com Prepares to Launch its IPO on NASDAQ
The Gambling.com Group announced that it had presented its registration statement to the US Securities and Exchange Commission. In the registration presented to SEC, the company plans on trading on the NASDAQ stock exchange market as "GAMB".
Having said that, the company is yet to reveal more details about the IPO (initial public offering). These details include the number of shares the company is planning on selling and the price per share for the IPO. Even the date is yet to be revealed although the transacting managers are Stifel, Truist Securities, and Jefferies LLC, all investment banks.
The F-1 filing made it clear that Gambling.com is not a gambling platform. Instead, it described itself as an affiliate marketing company that only charges gambling operators for pointing online gamblers to their websites.
According to experts, however, the company's shares stood at $0.37 as the net book value. This was as 2020 came to a close. The Group doesn't have any intentions of offering dividends to its shareholders since the company plans on using income from within to finance its operations. This includes acquisitions, investments, capital expenditure, operating expenses, and working capital.

IPO Funds to Finance the Group's Expanding Business
As mentioned earlier, the company intends on using funds raised from the IPO to finance its operations. The decision to opt for the IPO was fueled by the revenue growth witnessed in recent years. According to its financial reports, the company recorded a $9 million increase in total income for 2019 to 2020. This was from the $19 million recorded in 2019 to $28 million in 2020.
Still, for the same period, the company recorded an increase in its overall administrative expenditure, which went up by just under $2 million. Nevertheless, the marketing expenses went down by close to $3 million. Finance expenses also recorded a fall to settle at $2.1 million from $2.5 million. However, the financial income jumped to close to double to close at $303,000 from $140,000.
Having said that, Gambling.com definitely enjoyed a profitable 2019-2020 period. According to its financial reports, the company recorded an operating profit of $1.4 million in 2019. This figure exploded tremendously to $11.1 million. For 2020, the numbers stand at $14.6 million. These are the earnings before depreciation and amortization, and taxation. These figures stood at only $3.7 million in 2019.
Gambling.com Surging Past the Pandemic
From those financials, it's clear Gambling.com found it difficult in 2019. But it showed unbelievable resilience to come back in 2020, despite the COVID-19 pandemic causing major disruptions worldwide.
The Group's net income powered to $15.2 million in 2020 after recording a $1.9 million net loss in 2019. Adding to its impressive income, the company expanded its market to Illinois and Tennessee.
This was after it acquired approval to offer sports betting services to operators. The company will use KAX Media America, its subsidiary, in Tennessee. In Illinois, the company will partner with Bookies.com to supply the Prairie State with sports betting services. Gambling.com is already licensed in West Virginia, Pennsylvania, Colorado, New Jersey, and Indiana.
There's potential for the company's revenues to grow even more. However, that will depend on how the IPO boat sails and how the funding will be handled.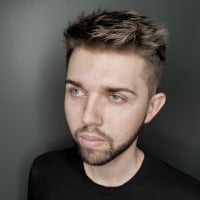 Nerijus Grenda is a prolific contributor to the GoodLuckMate site. With a deep understanding of the online casino industry, gained from his own experience as an avid player, he offers valuable insights on what sets the best casinos apart from the rest. As a writer, Nerijus shares his expertise through expert analysis and thoughtful commentary on various topics related to online gambling, including casino reviews, game guides and industry trends.