Players who have some spare Bitcoins or other cryptocurrencies in their online wallets will very likely witness a booming number of crypto casinos in the near future, both land-based and online sites. Despite the fact that alternative currencies are no longer exactly a new thing, the number of crypto casinos has been very limited, especially compared to those that support traditional fiat payments, due to the complicated regulatory framework and lack of authorities willing to tackle the issue of crypto payments. However, it seems that things are about to change, as International Game Technology PLC, better known as IGT, has been granted a patent that will allow customers to play popular casino games like Megabucks and Wheel of Fortune in cryptos. The new payment system also supports Bitcoin, the most popular and recognizable crypto of all. According to some headlines, the patent was granted for land-based slots only and allows players to deposit cryptos to the machine using their mobile phones.
Making Slots Attractive for Younger Demographic
Phil O'Shaughnessy, Vice President of Global Communications, Trade Shows, and Corporate Social Responsibility at IGT, explained how the patent was created with younger audiences in mind. After all, across the generations, Millennials are the biggest percentage of crypto consumers. According to Bloomberg, 44% of Millennials are planning to buy some sort of cryptocurrency in the next five years. The financial news website also mentions that a third of Caesars Palace guests are aged between 21 and 40. Crypto markets experienced a rally in prices caused by the COVID-19 pandemic, and Bitcoin more than quadrupled in price in the past year which makes it a lucrative and potentially very profitable investing opportunity.
"We have secured this patent to bolster our industry-leading patent portfolio in anticipation of any possible future direction in regulated gaming involving cryptocurrency," said the IGT spokesperson.
Cryptos are No Longer Taboo
Even though cryptos have yet to surpass fiat currencies in popularity, it is impossible to ignore that they are becoming more and more present. And while the majority of crypto owners don't necessarily spend their Bitcoins and Litecoins on cars, houses, and coffee at the local shop, they still use them to pay for online services, including online casinos and poker sites. The new IGT patent opens the world of land-based venues to them in a completely new way. Until now, players had to use special machines or ATMs to convert their cryptos to cash in order to be able to wager on their favorite games. Now, everything is done without this additional step as the cryptos are exchanged directly on the slot machine and added to the special gaming wallet.
"Our Resort Wallet solution ensures that our customers can experience the increased liquidity, player convenience, and enhanced safety that only cashless gaming can deliver," said Ryan Reddy, IGT Vice President, VLT, Systems and Payments Products. "This solution will heighten the player experience to new levels while positioning our customers as technology leaders."
IGT also announced they gained regulatory approval for cashless payments by Nevada Gaming Control Board, and explained the new crypto payment system will also be based on Resort Wallet that will support both crypto and traditional payments.

The Future of Gaming is Crypto
IGT didn't switch the focus to Millennials by accident. This generation is not only most keen on using cryptos but also the first generation that grew up around computers in their everyday lives, making them more open to technological innovations. In addition, Millennials represent the active working force, are the demographic that controls the budget, and that will be in charge in the decades to come. Furthermore, according to research conducted by the payment provider PXP Financial, Millennials are the biggest spenders when it comes to the online gaming and betting industry.
Currently, there are several ATMs that allow punters to exchange cryptos for fiat currencies scattered all over Las Vegas, including those in brick-and-mortar venues. The introduction of the IGT's new wallet will definitely make casinos more accessible to gamers who visit the City of Sin, and we can hope other suppliers will follow this move as well. Meanwhile, IGT didn't mention any special tools, wallets, or innovations for players who enjoy their slots online, but considering the crypto craze is becoming more and more prominent, it is only a matter of time before they tackle this issue.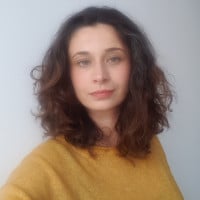 Borina Kopcic Pandur is a skilled and imaginative writer with years of experience in the gambling industry. As a writer for GoodLuckMate, she specializes in crafting detailed and engaging casino reviews that offer a fresh perspective on online gambling. With her unique writing style and profound industry knowledge, she provides readers with expert evaluations and insightful perspectives.