GAMSTOP announced reaching a new milestone. The self-exclusion gambling program based in the United Kingdom is now at 250,000 registrations. This marks a new milestone in its bigger picture to protect vulnerable players.
Marketing Campaigns Prove Successful in Promoting Responsible Gambling
The self-exclusion program stated it experienced increased player signups in the 2021 campaign. This saw numbers as a result of 67,000 signups compared to 2020s 51,000. Successful marketing has seen increased responsible gambling among gamblers.
Traditional gambling entities have been at the forefront of facilitating a section of the messages in the marketing campaigns. This is in the past few months such as in March 2021. This period saw at least 7,000 players sign up for self-exclusion. Furthermore, at least 228,000 of the registered gamblers are on a self-exclusion list. And they use GAMSTOP as a shield against gambling.
GAMSTOP CEO commented on the latest milestone by the self-exclusion program. Fiona Palmer stated the company is on track to ensure it works on customer-accessible solutions. This means gamblers can access the platform without too much hassle. Plus, GAMSTOP is working on increasing its visibility.
Consistency from the company in reaching more people is also a reason mentioned by Palmer that was responsible for reaching this milestone. But the pandemic also played a significant role.
Feeling like you could use some help?
Find out more
Have you heard about gambling limits?
Find out more
GAMSTOP Still Pushing for Responsible Gambling
The journey is still long for the self-exclusion program. And GAMSTOP remains focused on spreading the message of responsible gambling across the UK's gambling scene. One of the ways it hopes to spread this message is by adding more partners with similar goals. That means adding self-exclusion as an exit strategy for players with harmful gambling traits.
GAMSTOP is already in several partnerships in its quest to counter the negative effects of gambling. One of these partnerships is with Gamcare. This is another company also in the responsible gambling space. Another partnership is with the Northern Gambling Clinic known for specializing in treating multiple gambling disorders such as addiction.
GAMSTOP is also an ever-present figure in sports. It's in partnership with English Premier League sides Crystal Palace and Brentford FC. The company also works with Bolton Wanderers. These are just some of the partnerships GAMSTOP boasts all aimed at helping it gain further exposure in service delivery to people in more need.
Palmer further stated a majority of the consumers posted positive feedback about GAMSTOP. That includes the role it plays in offering solutions to players looking to dig themselves out of problem gambling.
This feedback now acts as a catalyst for GAMSTOP to continue striving to add extra partners. Simon Reynolds came in October as the company's non-executive director.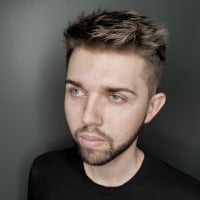 Nerijus Grenda is a prolific contributor to the GoodLuckMate site. With a deep understanding of the online casino industry, gained from his own experience as an avid player, he offers valuable insights on what sets the best casinos apart from the rest. As a writer, Nerijus shares his expertise through expert analysis and thoughtful commentary on various topics related to online gambling, including casino reviews, game guides and industry trends.