German tax revenue was up to €596.1m in Q3 of 2022, a significant increase from the same period last year. The biggest area of growth was from online slots, with the tax rate on them being hiked up to 5.3
15.5% Increase Year on Year
The numbers reported were significantly bigger than Q3 2021. One of the biggest reasons for this is the controversial decision to increase taxes on online slot games. This was a move brought in as a result of Germany's new Fourth State Treaty on Gambling.
The new law saw a drastic increase in the tax revenue from slot gaming. In Q3 2021, tax revenue from slots was just €32.7m, while in the same period this year it was up to €123.2m. Needless to say, the new tax laws have been met with some backlash from operators.
Only a limited number of online operators are currently able to provide online slot games in Germany. There is, however, a transition period where companies can provide online games in Germany assuming they meet the new regulatory framework.
Round-Up of Other Reports
Sports betting did not fare quite as well as online slots. The tax income was reported at €53.4m, which was a drop of 47.8% from the previous year. The reasons for such a big drop come from Hesse, Schleswig-Holstein, Bremen Berlin and Brandenburg all reported a decrease in tax income.
The lottery continued to be the biggest part of the revenue. It reported €409.5m, which was a steady increase of 8.4% from the previous year. Totalisator taxes came in at €1.8m, with €191,000 coming from other racing taxes.
The highest revenue came from Nordrhein-Westfalen, which is the country's most populated state. The revenue report here was €138.3m, of which €19.5m came from online slots and €24.7m was from online betting.
Schleswig-Holstein was the second-highest state for online slot tax revenue. The state reported €18.8m. Part of the reason for this is that the state was the only one to regulate online casinos before 2021, making it a popular spot for online gambling. On the whole for 2022 so far, gambling and lottery tax income were at €1.96bn, which was a 20% increase from the previous year.
Lots of Changes in Germany
The new tax laws for online slot games have been met with considerable backlash from operators in the industry. This is just one of many changes that have come in the German gambling market in 2022.
The changes have been a domino effect following the appointment of die Glücksspielbehörde as the head gambling authority in the country. This change in power at the top of the industry has seen a lot of different rules implemented across the market.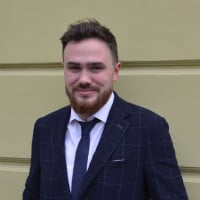 Liam is a skilled writer and journalist, highly regarded for his perceptive examination of the gambling industry. He specializes in online casinos and sports betting, and his work has been published in top-tier publications. Here at GoodLuckMate, Liam covers the latest industry news and has also authored various gambling guides, offering both beginners and experienced players in-depth analyses of games and strategies.