Quarter 1 results for 2021 are out and GLMS (Global Lottery Management System) ranked Europe as the top continent when it comes to red betting alerts. Asia and South America came in second and third place respectively. Football and basketball emerged as the sports reporting the most flagged wagers. The GLMS offers around-the-clock monitoring services to its members on unorthodox betting patterns. It then generates alerts grouped into three categories (green, yellow, and red alerts). These alerts include team news, member information, unexplainable odds change, Betfair volume, incorrect starting prices, and tournament structures among others.
Europe Leads the World with the Most Suspicious Betting Wagers
Sporting partners worldwide affiliated to GLMS received 23 alerts related to suspicious betting wagers. UEFA received the most alerts with seven while FIFA came in second with four alerts. The TIU received three while the IOC and ESIC received two each. Various sporting organizations picked up eight of the remaining alerts.
In total, 323 alerts went unreported but they were noted and later analyzed during quarter one of 2021. Of these alerts, 23 as mentioned above, were reported to various international sporting organizations partnering with GLMS. Europe led the way as being the continent reporting triple figures. These numbers account for at least 160 red alert wagering activities.
Asia came in second with 66 cases while South America came close at third with 58. North America recorded 14 warnings while Oceania and Africa generated seven warnings. An additional 10 alerts were grouped in the 'international' category.

Football and Basketball Contribute to the Highest Suspicious Bets
Football and basketball are two of the most popular sports in Europe. This played out when it came to the sports that lead to the highest suspicious bets in Europe. Football took first place with 94 warnings of the reported 160 European cases. Basketball came in at a distant 30. Other sports that experienced suspicious wagering activities include handball, tennis, esports, volleyball, and ice hockey.
The tables turned in Asia, with esports leading the way when it comes to illegal betting. This sector reported 24 alerts, which is the same as the number of warnings created by football in the continent. Basketball generated 17 alerts, coming in second.
Overall, football topped the list in terms of alerts GLMS alerts, standing at 196 for the first quarter. Basketball took second place with 56 alerts, esports reported 40 warnings, and ice hockey reported 15 alerts. Handball and volleyball recorded only one alert each.
Sporting Events Set to Increase as Governments Relax COVID-19 Restrictions
Sporting events are already seeing a rise globally after relaxed COVID-19 measures in countries such as the US. March Madness is one of the events that led to a spike in betting. According to SVP Marketing at GLMS Jennifer Welshons, lottery sports punters can look forward to a promising 2021.
She highlighted Turkey and Delaware as two markets already recording increased sports betting. Welshons added that they are more than happy to support these activities courtesy of one of the leading sports betting sites in the business.
From the 323 alerts, 188 fell under the 'green alerts' category. These related to factors including related team news, incorrect starting prices, instances where an entity or a person owned a particular as well as its sponsor. Match-fixing rumors, changes in odds without substantive reasons, tournament structure, social media, and betting forums generated 67 alerts placed in the yellow category.
Finally, 13 alerts fell in the red category. The reasons for these alerts include changes to odds without proper reasons, tournament structure, and Betfair volume. According to Sporting Solutions Managing Director Edward Peace, 2020 presented unusual challenges that have impacted the industry.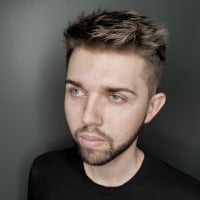 Nerijus Grenda is a prolific contributor to the GoodLuckMate site. With a deep understanding of the online casino industry, gained from his own experience as an avid player, he offers valuable insights on what sets the best casinos apart from the rest. As a writer, Nerijus shares his expertise through expert analysis and thoughtful commentary on various topics related to online gambling, including casino reviews, game guides and industry trends.