Argentinian players, or to be more precise, those punters who are residents of the capital city of Argentina, Buenos Aires, will soon get a new platform to look forward to! Grupo Slots S.A. and Gaming Innovation Group (GiG) have received the seal of approval from the Lottery of the City of Buenos Aires, for the implementation of their technical project for online gambling. However, they are still waiting to complete the licensing process for their website Jugadon.bet.ar. Just like most other lawmakers, it seems that the Buenos Aires Lottery likes to overcomplicate things, but let's hope the license will be ready as soon as possible.
Gaming in Buenos Aires
Juan Ignacio Torres, General Manager of Grupo Slots, explained the fact that they got the green light already gives him and the entire company the motivation to continue generating exciting business opportunities that will build the future of their company. He also said they have an incredible team that can max out the "technology and strength of GiG's platform with Grupo Slots' deep knowledge of the local market". Ben Clemes, Chief Commercial Officer at GiG, said he is happy that their companies are, along with the LOTBA S.E., setting the precedent for the local iGaming industry.
Argentina is known as one of the fastest-growing LATAM markets, but also as the one with the most complicated regulatory framework. Argentina's gambling laws are mainly local, and every province gets to decide whether or not it wants to provide licenses for this industry. As such, some provinces ban gambling altogether, others welcome it with open arms, and some allow only certain types of betting. Considering there are 23 provinces, plus the City of Buenos Aires, you can only imagine how complicated things get with local jurisdictions. Some aspects of the industry are still regulated at the state level, such as Anti Money Laundering (AML) and prevention of terrorism, which is just another ingredient in this complicated gambling recipe.
Now, it is easy to see why Grupo Slots and GiG are so happy about the Buenos Aires License approval. Buenos Aires is one of the most coveted markets among LATAM operators because, with more than 15,000,000 citizens, this city is not only the biggest in Argentina but also the one where people have the most economic power. In addition to that, even though the regulatory framework is quite complicated, and requires foreign iGaming companies to create joint ventures with local ones, LOTBA S.E. is still considered to be quite progressive and welcoming towards new operators.
About Grupo Slots and GiG
Grupo Slots was founded in 1985 and is one of the most popular gaming suppliers in Argentina. It operates online and offline, and was, until now, heavily present in San Luis province. Besides gaming, the company is also involved in the hospitality, gastronomy, and leisure industry.
Gaming Innovation Group (GiG) is one of the leading iGaming tech companies that has been delivering innovative technical solutions, products, and systems since 2012. They aren't focused only on classic online casino gambling experiences, but also deliver intuitive sports betting platforms, as well as help companies increase their presence on social media. With headquarters in Malta, this company is also listed on the Oslo Stock Exchange.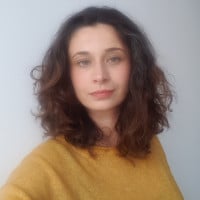 Borina Kopcic Pandur is a skilled and imaginative writer with years of experience in the gambling industry. As a writer for GoodLuckMate, she specializes in crafting detailed and engaging casino reviews that offer a fresh perspective on online gambling. With her unique writing style and profound industry knowledge, she provides readers with expert evaluations and insightful perspectives.