Finnish monopoly Veikkaus released data from its Veikkaus ID showing 7% of its customer base contributes 50% of the company's revenue for 2021. This is an improvement to display a more even spread.
Veikkaus ID Reports Improved Player Numbers Contributing to its Revenue
Veikkaus from Finland released a report from its Veikkaus ID program. The mandatory identification validation program showed half of the company's revenue was from 119,000 of its players. This is from the 1.7 million customers who have engaged with games on Veikkaus to this point.
The latest data shows a more even spread compared to the market in its entirety. That's because only 2.5% of its customers contributed the same 50% of the company's online gaming revenue once unlicensed offshore gaming is included.
The Finnish gambling monopoly introduced mandatory authentication on all slot machines starting July 2021. That means players will have to present some form of identification to play these games. Veikkaus started with its network of slot machines available at various third-party venues in January.

However, it's yet to expand this measure to its gaming halls operating under the Pelaamo and Feel Vegas brands. Not even Casino Helsinki is yet to implement these measures.
The operator said the move is necessary to enhance responsible gambling among its players. Furthermore, it said this will prevent the risk of customers running into problem gambling. Veikkaus says it will apply these measures to imported table games and slots. The operator aims to boost its coverage of registered players from 80% to 100% before the close of 2021.
Responsible Gaming Measures Bearing Fruit
Lauri Halkola said data from the operator shows the measures implemented by Veikkaus are bearing fruit. The data and analytics director at Veikkaus also stated the report is from data collected over-identified gambling. This is gambling covering euros played on Veikkaus and that includes slot machines.
The director concluded by emphasizing its commitment toward promoting responsible gaming. Holkoka said its goal is to reduce problem gambling using its solutions.
One of the ways the gambling monopoly hopes to achieve this is through the daily loss limit. The operator introduced this regulation last year amid the COVID-19 pandemic to prevent players from problem gambling.
However, the measure saw several extensions since its introduction. The latest renewal came earlier in the year when the country's Ministry of Interior extended it to cover 2021. This cap on losses applies to table games, bar poker, slots, bingo, and online lottery games.
But even before the ink dried on the extension orders, customers were hit with another extension. This time though the €500 daily loss limit is here to stay. The government issued the decree to approve the decision.
The minister said this regulation will fight livelihood problems as well as over-indebtedness. Players will still stick to the €2,000 monthly loss limit.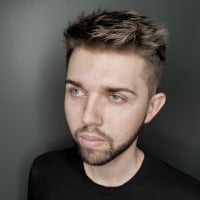 Nerijus Grenda is a prolific contributor to the GoodLuckMate site. With a deep understanding of the online casino industry, gained from his own experience as an avid player, he offers valuable insights on what sets the best casinos apart from the rest. As a writer, Nerijus shares his expertise through expert analysis and thoughtful commentary on various topics related to online gambling, including casino reviews, game guides and industry trends.