With the spooky season upon us, you are probably wondering if there is a game that can send not only chills down your spine but also allow you to trigger some extra payouts. Well, Playtech prepared a true treat with no tricks. Its live casino blockbuster Adventures Beyond Wonderland just got a dark makeover that will freak you out and thrill you at the same time. But this is not where the story ends! The game is also upgraded with ten bonus rounds each day! Every bonus round gives you a chance to win your share of the incredible $50,000 pot. Have spook-tacular time and join the party starting on Friday 22nd October and will last for 10 days until the 31st October.
Adventures Beyond Wonderland Terms and Conditions
The original Adventures Beyond Wonderland is already a bit of a bizarre experience thanks to stunning visual effects and the hosts' fun costumes. The Halloween revamp, however, manages to elevate it like never before. Enjoy macabre-dressed presenters and spooky effects like dancing skeletons to get all pumped up for the season.
The promotion will last for 10 days and start every day at 2pm GMT. You can play it until midnight GMT. During those 10 hours, there will be 10 bonus rounds, so every day you get a chance to win special Golden Chips, each worth $0.50. The prize pot attached to every bonus round is $500, meaning it reaches $5,000 a day. To sum things up, throughout the promotion, Playtech will be giving out $50,000!
To participate in the promotion, you have to play at least $1 on the game. Bonus rounds are triggered randomly. Once you play the Golden Chips, you'll have to wager your winnings according to the rules.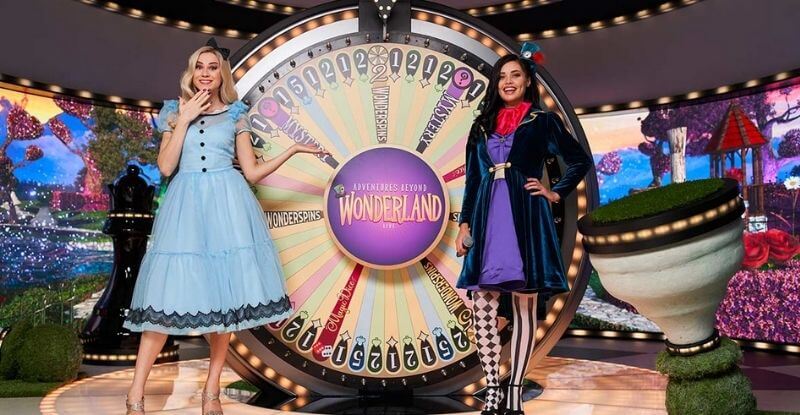 About Adventures Beyond Wonderland
Adventures Beyond Wonderland is one of the most popular live casino games from Playtech's workshop. Launched in November 2020, it is inspired by the magnificent world of the Alice in Wonderland novel. The entire concept of the game revolves around the story setting and its characters.
Hosts are dressed in costumes that Alice or the Mad Hatter would wear, while beloved characters like Absolem keep them company. The augmented reality makes gamers think they are really interacting with some of the most renowned characters in the history of literature! This money wheel game features three in-game bonuses. There is also an overarching bonus to make things more interesting and lucrative. It is a true live gaming masterpiece and will definitely make you feel like a kid lost in a fairy tale.
The game was created by Playtech, a company founded in 1999 that is also listed on the London Stock Exchange. Besides live casino, it also offers a great range of slot machines and even table games. Playtech is licensed by both UKGC and MGA.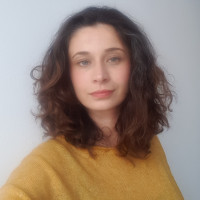 Borina Kopcic Pandur
Updated: 24 Oct 2021
Borina's gaming journey started somewhat unexpectedly in the autumn of 2015 when she decided to quit her career as a beauty editor in one of the most renowned Croatian media compan...