Kindred reports an increase in problem gambling according to its quarter 2 results. The company reported 4.3% of the revenue collected during this period was from harmful gaming. Kindred is behind the Journey Towards Zero strategy to curb problem gambling.
Kindred's Q2 Results Show Improved Performance
Harmful gambling revenue increased in Q2 from the 3.9% reported in Q1 of 2021. The increase is not by a big margin and doesn't show an increasing trend from quarter to quarter. These results tend to fluctuate with Q1 results in 2021 similar to Q3 results in 2020.
Kindred Group even states there's an improvement despite the increase in harmful gambling revenue. Interventions by the company went up by 0.03% between the first two quarters of 2021.
The intervention figures show a rising trend. Results from Q2 show a 0,03% increase to settle at 76.9% from Q1's 76.6%. Quarter 4 in 2020 showed interventions stood at 75.7%. This is good news since a rising trend in interventions shows a positive impact.
Henrik Tjärnström spoke about the results saying Kindred continues to make the gambling market sustainable. The Kindred CEO also said they expected a rise in harmful gambling revenue this year. But he remained steadfast in reaching the company's goal of hitting 0.

Kindred's Plan to Help Players Gamble Responsibly
The giant gambling company has several methods in place to help players gamble responsibly. One of these methods is through phone calls. Kindred made about 55,000 phone calls through their representatives in 2020.
These calls helped various players understand what harmful gambling is about. They also helped players understand how to gamble responsibly.
Kindred's reports show a solid impact of these calls. Over 75% of players contacted by the company's representatives had more responsible gambling behavior. This even resulted in a healthier life for the players.
But Tjärnström said lowering the numbers from harmful gambling will take a long time. However, he stated the company will push through to ensure it reduces harmful gambling.
Online Casinos a Key Contributor to Harmful Gaming
There's no doubt online gambling has been on the rise over the last few years. This is thanks to the increase in online gambling platforms packed with plenty of gambling entertainment from top game providers in the industry.
But these sites pose more danger compared to casino gambling. This is despite their benefits. Some of the reasons for this include the existence of rogue casinos. These online platforms are also readily accessible which means there's no shortage of gambling choices in terms of online gambling.
Anyone with internet access can register on one of the platforms. Furthermore, they are mobile-friendly. That means players can take the sites with them. The rogue sites mentioned earlier are known to lack responsible gambling programs. Fuse this with their availability and the chances of players falling into problem gambling doubles.
This is perhaps the biggest reason why jurisdictions allowing online gaming emphasize raising gambling awareness. Gambling addiction is also a priority by these regulators as well as the operators.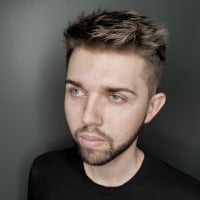 Nerijus Grenda is a prolific contributor to the GoodLuckMate site. With a deep understanding of the online casino industry, gained from his own experience as an avid player, he offers valuable insights on what sets the best casinos apart from the rest. As a writer, Nerijus shares his expertise through expert analysis and thoughtful commentary on various topics related to online gambling, including casino reviews, game guides and industry trends.