The Dutch regulator, Kansspelautoriteit (KSA), and the British Gambling Commission announce a new memorandum of understanding (MoU). This MoU brings about a new era of safer gambling and heightened protection for all end users who fall under the two jurisdictions. So, what does this mean for all those involved? Read on as we highlight the key points and discuss the future gambling landscape for all those connected.
MoU Looks to Player Protection & AML as Key Areas
Online gambling is one of the key focus areas of the MoU in mention. There will be a lot of work looking into the wider regulatory problems associated with the online gambling environment. This closer working partnership will allow the two authorities to share relevant information. This will benefit both of them as they move forward to provide a safer gambling service for the growing community of online customers.
Important subsections that are worth noting include player protection and gambling addiction. The other big talking point is based on online crime. The need to continue the integration of advanced security measures is important. Especially if they both want to stop money laundering from within the criminal world. It's a vast subject that needs cohesion across all countries to ensure the industry keeps on top and in control. The MoU between the Netherlands and Great Britain is a positive sign and helps to reinforce that much-needed cohesion.

Casino Software Providers Offered Added Protection
One of the areas mentioned by the KSA chairman, Rene Jansen, included the added protection offered to casino games providers. These games of chance are often accessed across several countries. So, it makes sense that this added protection and all related game information are used on an international scale.
All of this increased security and data sharing is not just a random decision made lightly. It is all based on the fact that the Netherlands is opening up its legal gambling laws this year. This MoU means it will get off on the right foot by partnering with one of the most advanced and protective gambling authorities in the world. The push for increased end-user protection has never been greater at the UKGC. The Netherlands will be keen to instill similar top-level security within its own remote licensing system from the start.
The Netherlands Starts to Issue National Gambling Licenses
The Netherlands initiated its Remote Gambling Act back in April this year. As a result, the Kansspelautoriteit has already begun the licensing process for operators. The number of licenses from the initial surge of interest is set to reach 35. This clearly shows a high level of interest from a wide range of gambling companies. As it stands, the start date on which these licenses become active is currently set to October.
It's been a long time coming and operators have had to remain patient with several delays taking place over the last 18 months. But now everything seems to be in position and ready to kickstart later in the year. A regulated environment is likely to push the number of active players up due to the increased security and protection that it brings. It should be a welcome addition for all the Dutch locals with what should be an excellent selection of top-rated gambling sites to choose from.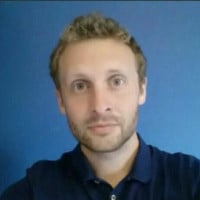 Steven is GoodLuckMate's casino veteran, having started in the industry in 2007! Although he knows everything about online gambling, it's sports betting that is his true passion. Additionally, he's not only our go-to writer for casino reviews, but he's also the one keeping the closest eye on iGaming companies, so he always knows what they are going to do next.