The Indian Government has published a new set of rules that are designed to help regulate the country's gambling sector. Self-regulatory bodies will control the sector, with the hope of creating a sturdier framework for gambling within the country.
Clear Definitions For Online Gambling
There have been several new rules and amendments put forward as part of this overhaul. The Ministry of Electronics and IT has put forward amendments to the definition of online gambling.
One such change is focused on the definition of online gaming. This will now cover any game that is played online where players deposit funds with the hope of a financial return. The Indian government will have the power to redefine any game using these rules going forward.
There was also clear notice that any online games can not be in breach of any current laws or have any existing bans in place.
Self-Regulatory Bodies to be Appointed
The Indian Government has opted to go down a slightly different route to other major markets. Instead of a government-funded regulator, the new laws would see the creation of self-regulatory bodies. These would be created by online gambling businesses and would have control over the sector.
Of course, there would be certain criteria in place to ensure that these bodies were fair and established correctly. These revolved around the members of the board. Each board must contain an expert from the online gaming, entertainment or sports industry. There must also be someone who represents the interests of players and a public policy specialist. The Indian government will select the latter.
It will be the duty of these boards to make sure that operators are fully compliant with regulations. This involves customer care, KYC policy, safeguarding children and at-risk players, and making sure they meet all financial regulations and standards.
The government hasn't ruled out intervention at every level. It has announced that, if needed, it will get involved with regulatory bodies that do not meet sufficient standards. It also holds the power to suspend a regulatory body.
Ongoing Changes in India
These new regulations follow a period of change for online gambling in India. Online gambling has become increasingly popular in recent years, and there have been calls from MPs over the last 12 months to take steps to regulate it correctly.
One of the most public calls came from the Indian MP, Sushil Kumar Modi. Modi made a case in parliament that the rise in popularity of online gambling among young people could create bigger problems for the country later down the line.
The country has taken other steps to control the sector. A ban against advertisements from operators from abroad was announced in June last year.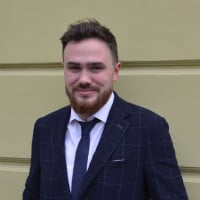 Liam is a skilled writer and journalist, highly regarded for his perceptive examination of the gambling industry. He specializes in online casinos and sports betting, and his work has been published in top-tier publications. Here at GoodLuckMate, Liam covers the latest industry news and has also authored various gambling guides, offering both beginners and experienced players in-depth analyses of games and strategies.